YOYO Doll is a sweet style fashion game that is very popular with girls. Unlike other fashion games that can only match clothes for dolls, in this game, players can both mix clothes and coordinate landscapes depending on the style they like. Everything is very lively and lovely. It will no longer be boring fashion games, you can be "addicted" by the fun of this game. Hurry up to try it out and design your own new styles!!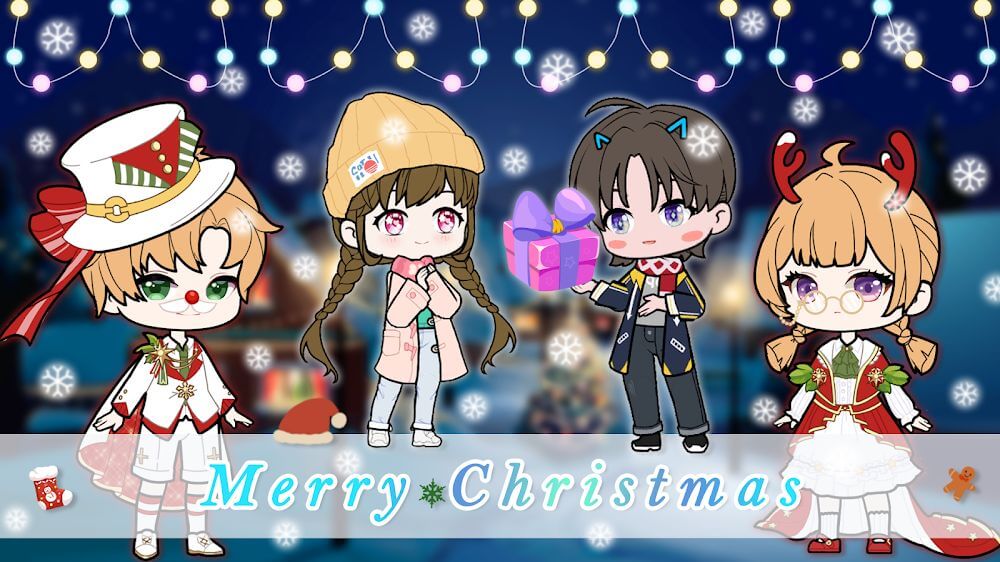 CREATIVE AS YOU WANT
Everything from characters, clothes to scenery in YOYO Doll will be designed by you. First, you will be given a choice of character: male or female. Hairstyle, make-up, clothes will all be chosen by you. There are many styles: from gentle to personality, from daily life to festive or royal style… After designing the character, the player will design the landscape himself. Be it a lovely room or a party… Every object in the room from the largest such as the background to the smallest such as the vase will also be chosen and arranged by you.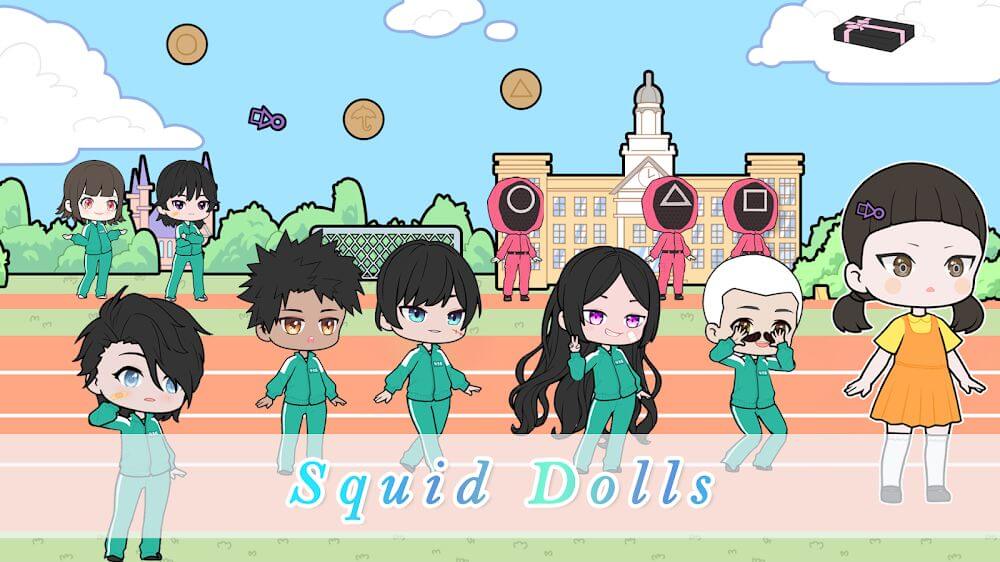 Having finished preparing the scenery and characters, the player will arrange them together to make up the story. How will you create the story, try and take pictures to create beautiful photos!
CHARACTERS CAN MOVE, LIVE EMOTIONS
Yes, in YOYO Doll, the characters you create can move very naturally through the player's choice of expressions. Therefore, you can completely create new stories based on your own thoughts. After placing the character in the designed landscape, the player can choose the expression they want to show such as smiling, angry, etc. How do you think if you put a guy with a cool tycoon style with a guy? lovely beautiful girl or a group of sisters dressed up beautifully?? It would be great if fashion games were no longer boring with just matching clothes, but instead could create fascinating stories!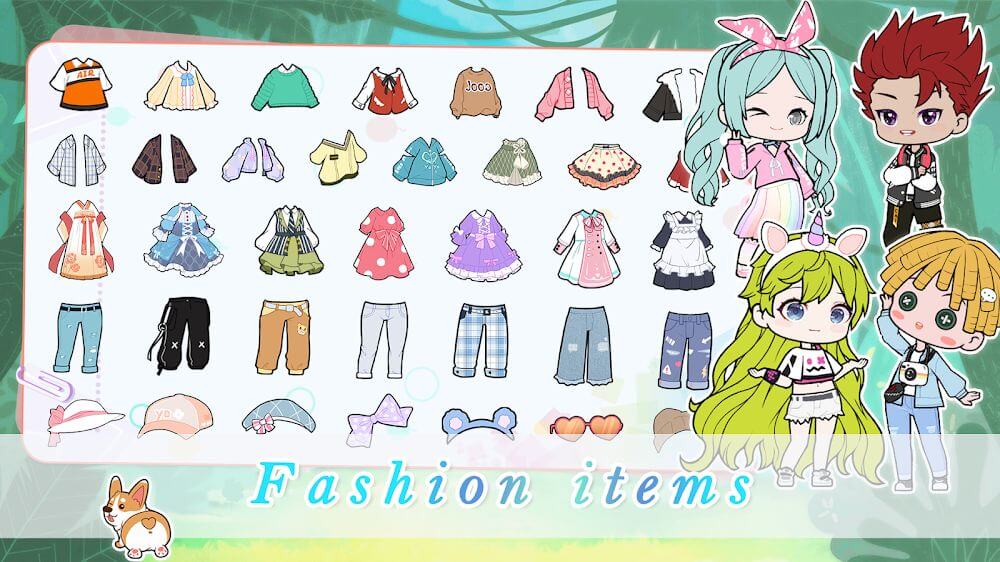 NEW AND SPECIAL
Until now, because of the need to download costumes and sound, fashion games are often online games and are "instant games" – that is, played only once. But with this game, once downloaded, you can play even without internet. By creating your own styles, every time you play the game, you can create special and different stories based on your imagination. So this game is a refreshing change to the fashion game genre. Let's create something special and new according to your own nature!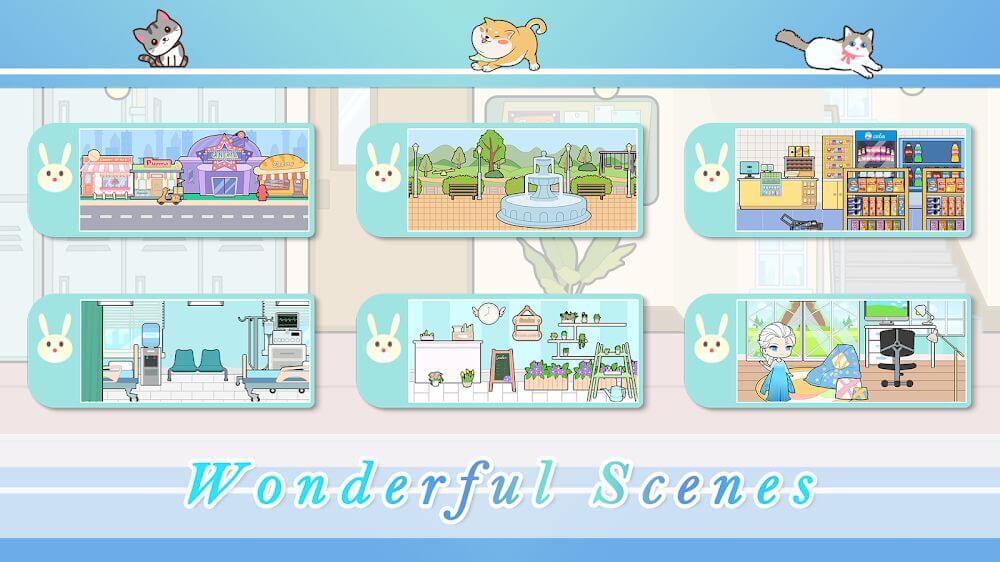 At each special event such as Christmas, New Year, Valentine, etc., there will be many interesting activities. Special events are limited in duration. So please pay attention to participate and receive many attractive gifts to make the game even more interesting. In addition, on normal days, there will also be some activities such as roll call or theme matching. Please follow in the task section to perform and receive rewards.
A completely free and unique fashion game like YOYO Doll is waiting for you to experience. Let's become a designer and try all the styles you want.Try it now and create new styles! Share your fashion stories and refer your friends to join the design!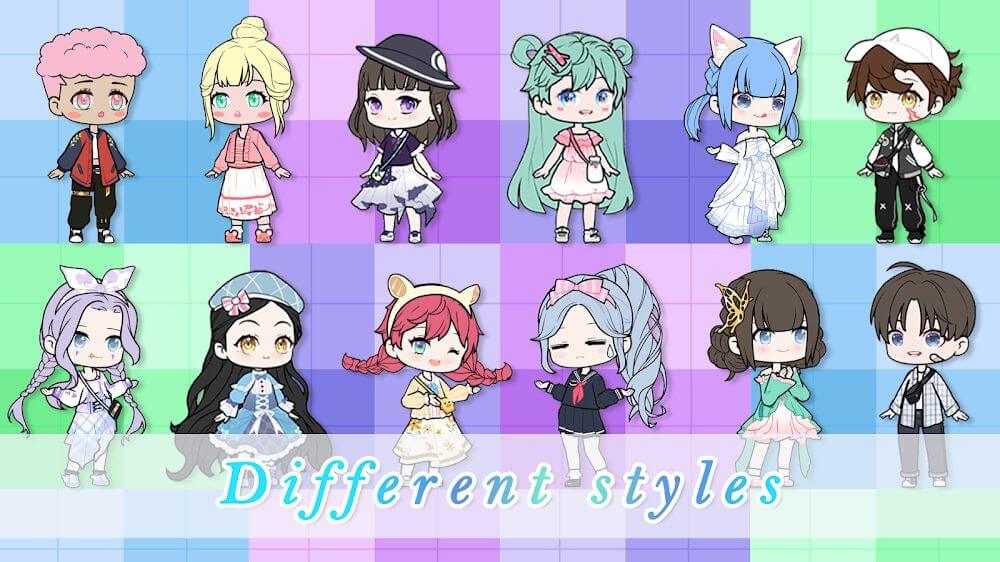 Choose your own characters, accessories, clothes to create the character you want.
Landscape design by choosing backgrounds, objects,…
Place characters in the created landscape to create your own story.
Characters can show expressions and actions based on your choices.
Participate in events and missions to receive many attractive gifts.
YOYO Doll v4.3.6 MOD APK (Money, Unlocked Skins, No ADS) Download