TUB is a sandbox game where players can experience the way they want. Players will choose their own experience, terrain, and many other factors. At the same time, with the number of resources that the game provides, the possibilities will be very diverse.

DO WHATEVER YOU WANT IN A FREE WORLD
In TUB, players will have the opportunity to own a giant world where they can do whatever they want. It is often found in many other sandbox games where the player will be the one to decide everything. Precisely, you will control the character, access the resources that the game provides to get the things you feel are necessary. From there, each resource will be a thoroughly enjoyable experience offering possibilities that players can try and satisfy their curiosity.
When accessing the game, you will need to create a server for yourself or to a server already created by other players. From there, you will experience the game title with the same experience as single-player or multiplayer. The room information is relatively simple such as name, password, terrain. Terrain will allow you to choose between three different types of terrain such as sand, green, and mars. So, a massive world with unique features is waiting for you to explore.

NUMBER OF RESOURCES THAT YOU CAN FIND
Once you've created a room just for you in TUB, you'll begin the process of experiencing what you're getting. Specifically, the first factor that should be mentioned is finding items to build a specific building. You will be the one to decide the position of these objects, and gradually exciting places such as houses or play areas can be created. At the same time, if you want to build a house, it is also fully furnished.
If you are bored with building something or do not have a unique idea, the game gives you another experience: the vehicles you can move. At the same time, the number of appearances of vehicles is also unlimited, and you will find more types besides cars. If you want to explore a vast sky, helicopters are a perfect choice.

EXPERIENCE EXCITING WEAPONS WITH FRIENDS
Once you have access to a large and free world of TUB, you should not pass up the opportunity to experience it with your friends. Besides playing alone, you can also join the rooms other players have created. Some will be freely accessible, and private will be a password that only those close to you will know. So, once you enter the room, you will be able to build a large building with your friends or try weird tricks with them.
You will be able to spawn various vehicles to drive to different areas of the world. At the same time, some flammable objects will bring creativity to many people, and it is perfectly suitable when combined with guns. The number of guns that you can find ultimately varies from AKM to those only in fiction. For example, the physics gun possesses the property of lifting any object that its beam hits. There will be many other possibilities that the player can think of.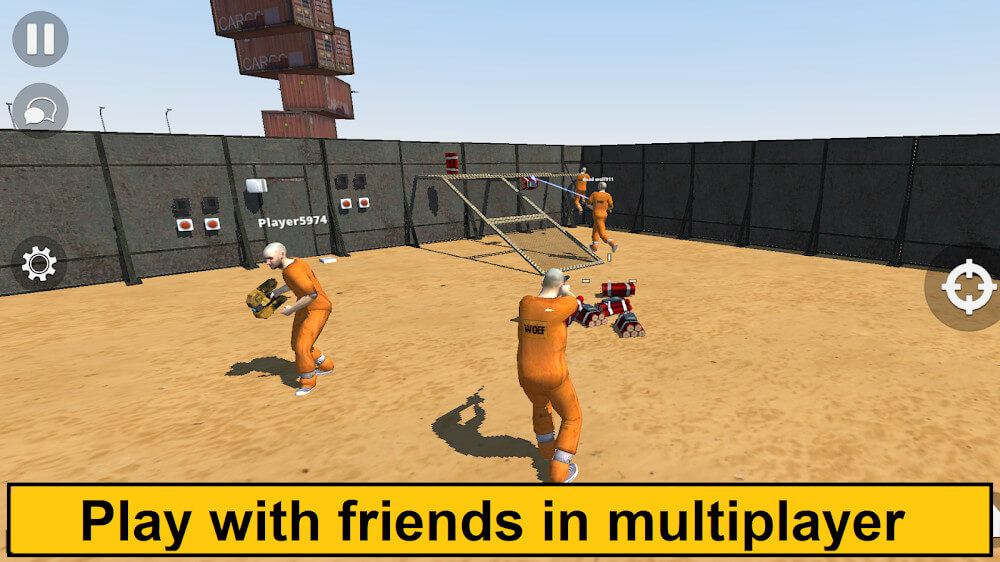 When experiencing a sandbox world, you will not be able to ignore:
A big world where players will decide for themselves what will happen, what will appear from a console provided by the game.
With diverse resources, players will be able to completely use whatever they want from exploration to destruction.
The variety that players can think of is exciting when they will be the ones to combine what they have to satisfy their curiosity.
The number of weapons, furniture, vehicles, and many other elements are attractive and make it possible for you to create a world of your own.
Combine with friends to create different fun from light to explosive when using weapons.
TUB v0.4.9.2 MOD APK (MEGA MOD) Download