Truck Simulator PRO Europe is the biggest truck simulator game to date. Join the truck empire and make your career in this unique game. Experience the truck driving game whether you have skills or not; you will surely learn a lot from this exciting game. Drive your truck and cross different countries, visit various "check-in" locations and upgrade your truck driving skills through each level.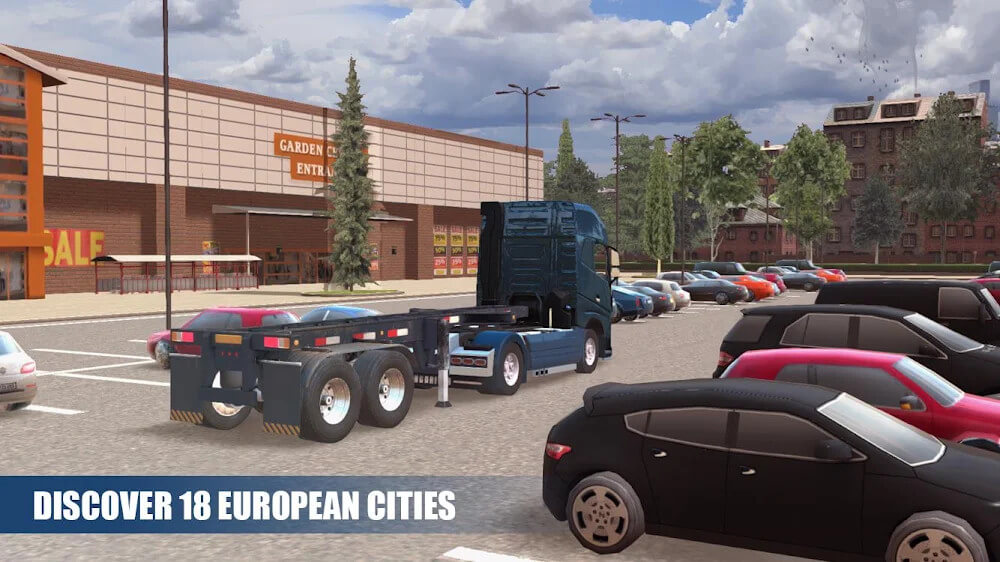 WHAT'S NEW IN THIS GAME?
If you are a truck lover or want to discover its novelty, then Truck Simulator PRO Europe is a game you cannot ignore. There are tons of rules and unique gameplay in the game, but we still regularly update new features and fix every little bug. Coming to this new version, players will receive a completely new truck physics system, and it has been through a training class and upgraded the equipment on it. In addition, on the roads you drive, trucks are also changed to an entirely new traffic light system.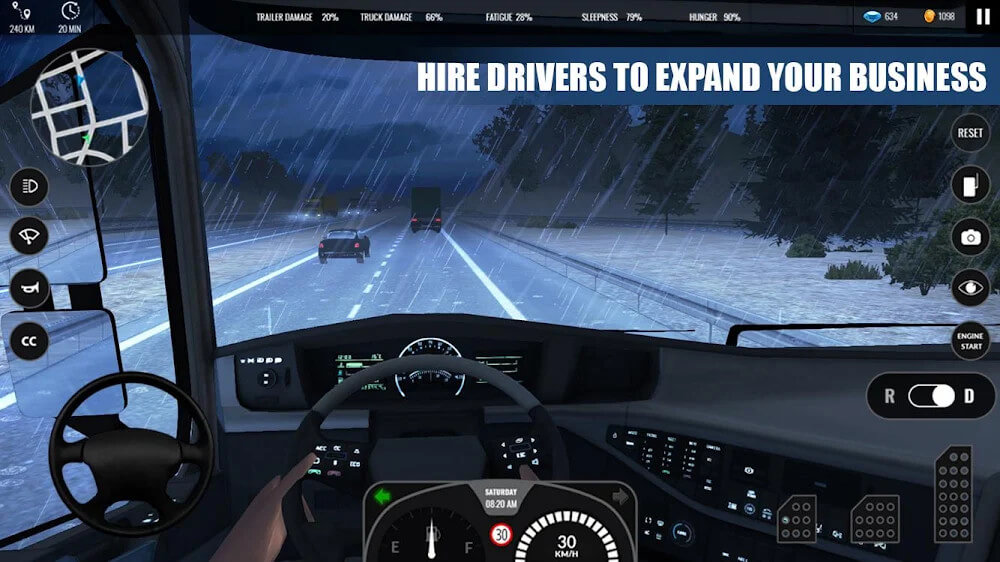 DIFFERENT TYPES OF TRUCK
You will be amazed at the realism designed in Truck Simulator PRO Europe. What you see in real life is brought into the game by us with the desire for players to feel the most unique. There are eight types of trucks present in the game, and players have the right to choose their favorite vehicle to accompany them along the way. You are also allowed to change the truck's customizations to make the control process more convenient.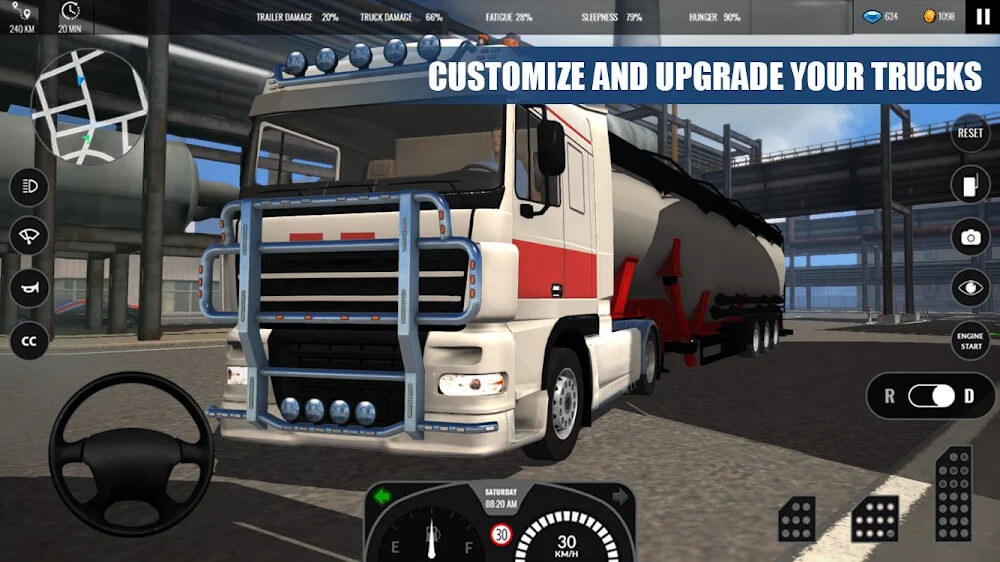 UPGRADE YOUR TRUCK SYSTEM
Players will use their beloved trucks and travel long distances worldwide and join them on quests and explore the countless unique landscapes that appear in the game. To be able to complete missions faster and more excellently, you need to upgrade the truck with the engines it owns. In addition, you must also be prepared in case of emergency to replace such as wheels or other parts.
GET RICH WITH A DEVELOPING ECONOMY
Joining Truck Simulator PRO Europe is not only about trucking around the world; it's also about real work. Players will use their intelligence to open up the most promising economic development path. Players must know how to invest in products as well as upgrade familiar roads to own a growing business. But that's not all, and you have to quickly open up the most convenient cargo routes to get rich.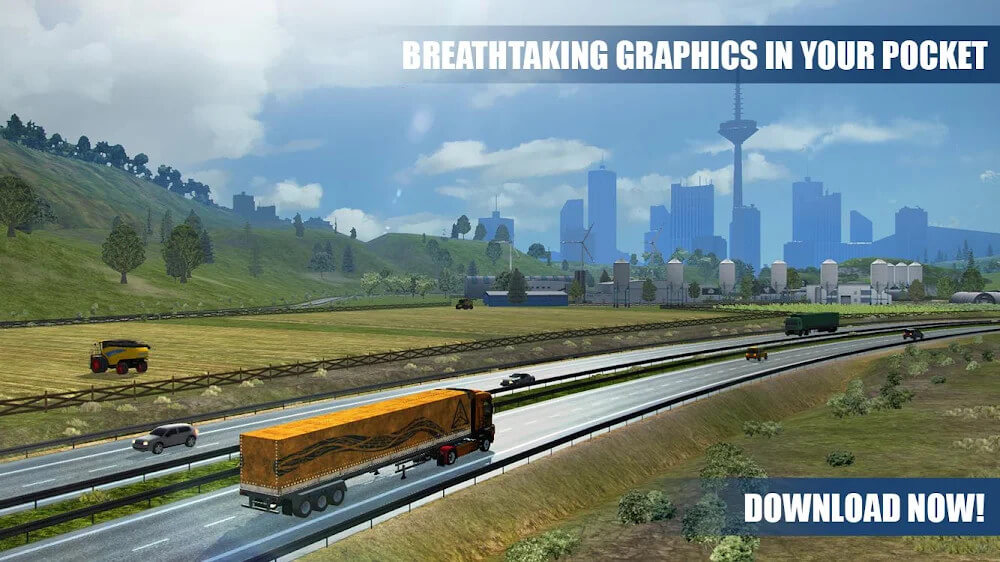 HIRING WORKERS
You alone cannot complete the big jobs and fulfill all the shipments you receive. Therefore, you must hire workers with a reasonable salary so that they can help you improve your productivity. You must know how to invest in the right place to get a lot of significant profits. As you thrive in this category, you can create even bigger teams. Become more vital in this game and open your own truck empire.
HUNDREDS of SEPARATE MISSIONS
In addition to the main challenges in each level, the player must complete hundreds of different small quests. You have to coordinate the right assistant to get the shipments to many countries on time. When you complete small tasks, players will receive rewards of different values.
KEY FEATURES
Drive eight different vehicles and configure them according to your requirements.
Improve the performance of engines, wheels, and other components by making them quicker and more efficient.
Take good care of your company's economic health and unleash the most lucrative shipments possible.
Hire helpers to work with you and build a large fleet of vehicles.
Complete thousands of missions in a variety of genres.
Become the BOSS of your own trucking business!
Manual clutch, shifting, and steering wheel modes that are as lifelike as possible,
Fuel usage and fatigue simulations that are realistic
a realistic first-person perspective of the cab's interior with its speed indications
Each country's real-world speed restrictions are shown below.
An open world to discover in awe-inspiring detail
You may go to 18 European cities and 10 nations to learn more about them.
It is necessary to send more than 30 distinct sorts of shipments!
Truck Simulator PRO Europe v2.6.1 MOD APK + OBB (Unlimited Money) Download