TO-FU Oh!SHUSHI 2 is inspired by traditional Japanese dishes and unique simulation features such as preparation, processing, decoration, and other fun manipulations. Your task is to make the most delicious salmon dishes to bring to customers. The game promises to bring you a cooking experience with the role of a real chef, creatively processing and arranging dishes in his style to create the most delicious and beautiful sushi plates.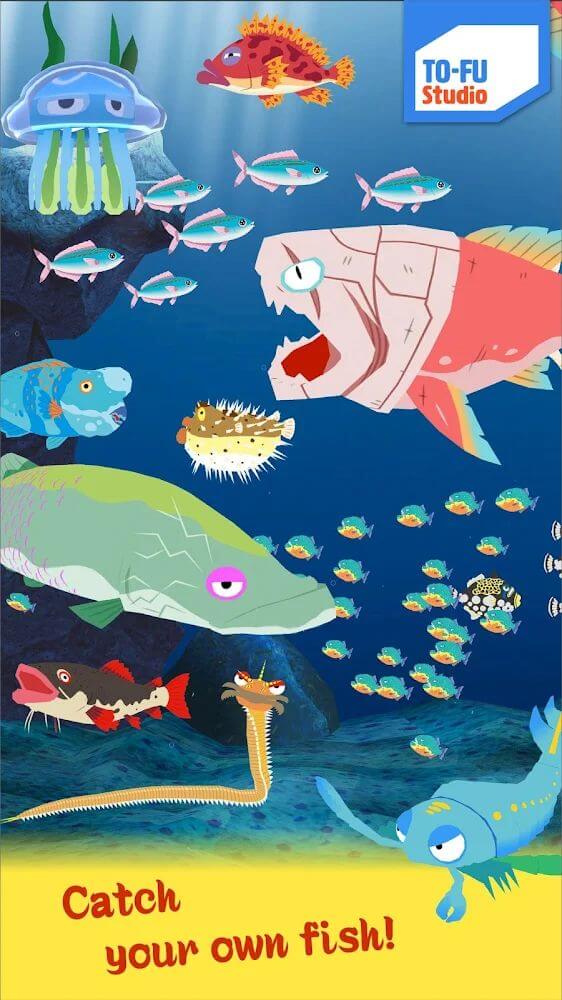 BECOME A TRUE CHEF
As described, you will be playing the role of a chef who specializes in preparing Japanese-style dishes. Several other dishes provide diverse and enjoyable experiences for your customers to choose from. Being a chef has never been so easy. You will be customized and create your own dishes, making them unique in your own way. Along with powerful tools and an enhanced simulator that is better than the first part, you will enjoy a cooking game with endless creative inspiration.
FUN COOKING SIMULATOR
As a chef, you will be immersed in a kitchen full of necessary features. Simulation features include stages: preliminary processing, processing, decoration,… This creates an entertaining but realistic gameplay style with fully built cooking effects from tools to raw materials. With the inherently entertaining gameplay that the game brings and the emulator, features are upgraded better than the previous version TO-FU Oh!SHUSHI 2 promises to bring you the most amazing playing experience with bold entertainment.
LIMITLESS CREATIVITY
In addition to traditional Japanese dishes, the game also has Korean dishes, and you can also create your own exciting and unique dishes with unlimited creativity. Moreover, you can capture and crop your face into food or scary scorpions, funny little worms. Unleash your creativity to create unique dishes in your own style, choose toppings, arrange your own dishes and bring out the best sushi plates. As long as you like the food you create yourself, create the best-finished product with the utmost fun!!
SEASONING AND GARNISH
Do you want to decorate your dishes with traditional wasabi or cute teddy bears, and many more ingredients are waiting for you to discover? In addition, the combination of ingredients and processing methods also affect the appearance of the dish. What style of food do you want to decorate and create? Perfect or cute or out of the ordinary with unique creativity with infinite ingredients from the game or you add to the game will expand and develop more ingredients ready to meet the needs of the dish. Let's create dishes and serve customers!
MORE COMPLETE UPGRADES
Compared to the previous version, the current version has expanded a lot of features as well as in-game items—especially the better effects, more diverse options. Along with the processing stages that have been perfected to be the most realistic and precise, your kitchen work will now become more real than ever. With notable upgrades in the game, your gaming experience will be highly entertaining and will remove the scattered errors in the game as well as better optimization.
KEY FEATURES
Cute, witty graphics with bright colors suitable for all ages players become interested.
Continuously improved upon requests and feedback from players to make the game more complete.
The details of the food, as well as the processing, are realistically designed and perfect
The player's creativity is vibrant by taking pictures to add food choices as well as other fun combinations
The game has easy-to-learn and easy-to-control operations, removing barriers that hinder the process of playing.
TO-FU Oh!SUSHI 2 v1.6 MOD APK (Unlimited Money) Download