The Bug Butcher brought you to a shooting game inspired by Galaxy Attack and remade in an entirely new style that will make players fall in love from the first play. Although there are many changes, it still adheres to the essential elements to create a "flying" game, which is the gameplay is not too complicated, but the pacing is fast. The challenges are presented again. not easy at all.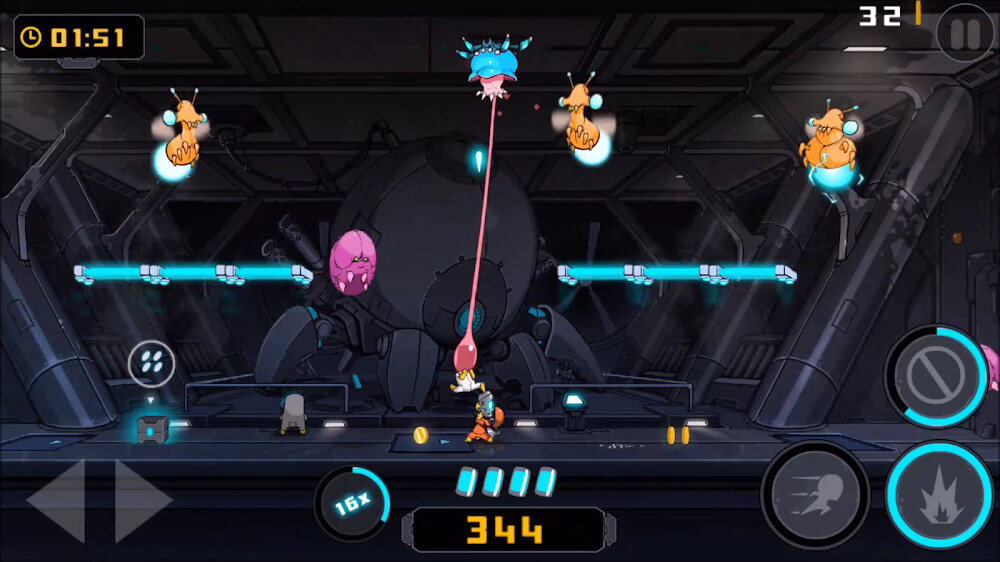 INTERESTING STORY THAT THE GAME BRINGS
The game is set in the future world at a time when all technologies are incredibly developed, and there are experiments far beyond human understanding. And now, on the planet Zoit, there is a large laboratory where scientists study the universe. Unfortunately, a few strange creatures that people had never seen before began to appear, and they attacked almost everyone.
A single scientist lucky to be alive managed to escape and find a way to contact an expert or destroy the disgusting bugs. It is none other than Harry, and you will play this guy to clean up the other bugs with the gun in his hand. As soon as you land your spaceship right at the laboratory, the surviving scientist has already begun assigning you tasks. Your new challenging journey will begin here.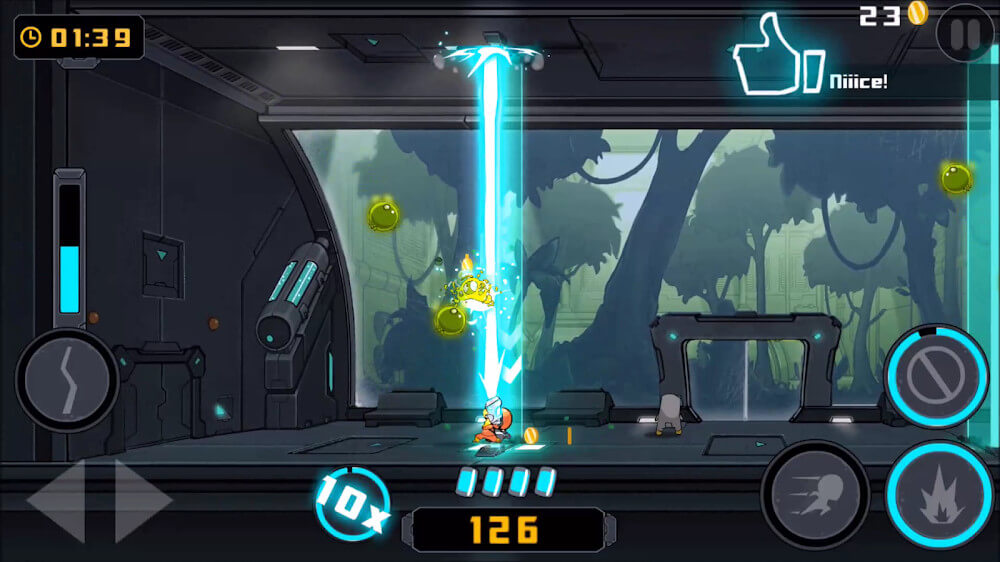 PLAY WITH FAST PACE
If you are worried that the game will be so fast that you won't be able to keep up, that's okay because the gameplay is straightforward, and you will get it right from the first time you enter the first level. You will control Harry's character to go around a room containing scary bugs looking to attack. You will only be able to move horizontally across the room, but bugs appear from many sides, so that it will be a bit difficult for you.
Their direction will sometimes be unpredictable as their attacks can come from many different directions, especially attacking you very quickly. Therefore, controlling everything requires you to be quick with your eyes and have a good observation to be able to hit the target. Otherwise, the bugs will take the opportunity to pounce on you whenever possible.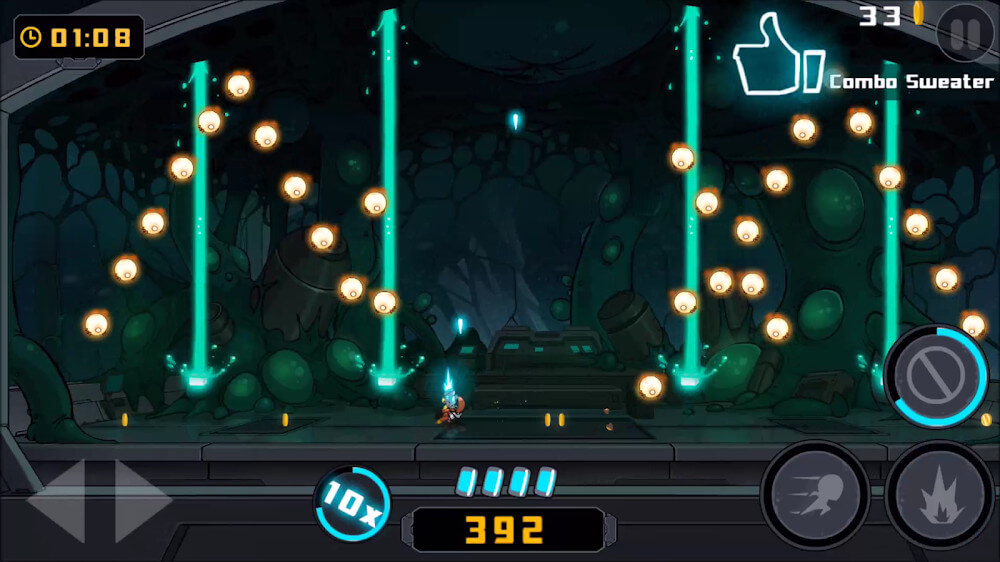 DIFFERENT MISSIONS AND MULTIPLE CLASSIFICATIONS
With the first levels, it seems easy, but don't be happy because later on, the tasks given will be more difficult for you because the number of bugs will increase significantly. And their strength is also enhanced, so you need to stay focused to be able to cope in any situation. Once you have come to The Bug Butcher, you will be caught up in its fast-paced gameplay and cannot take your eyes off the screen.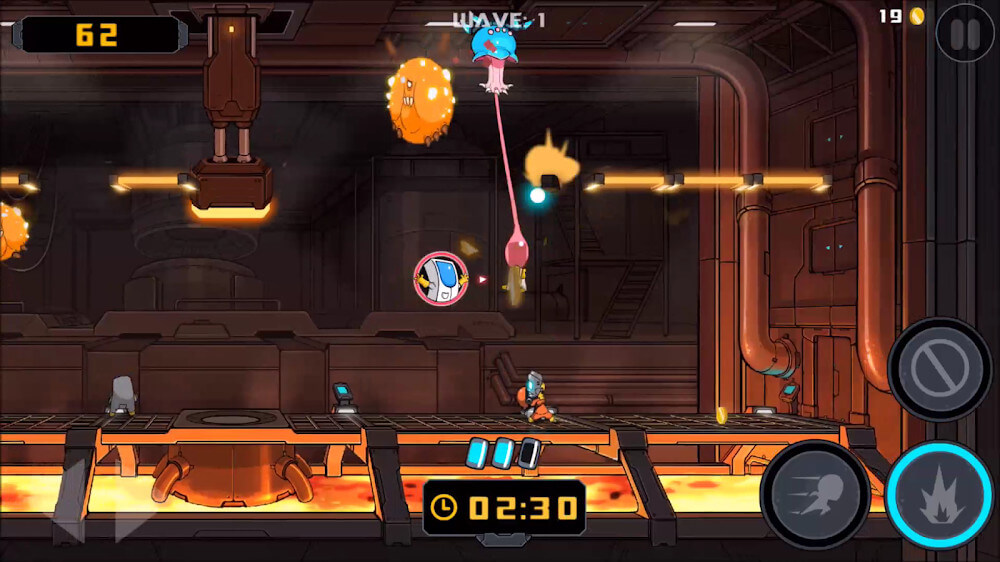 A special feature is that there are many different game modes so you don't get bored and get the best experience when you can play alone or cooperate with your friends. Each mission will be a completely different challenge and change the surrounding scenery and other details such as a new trap or a unique mechanism waiting for you to discover.
Overcome all the difficult and dangerous missions that The Bug Butcher has brought to become a professional bug-killing hero to bring back the peace of the past to the laboratory. The pace of play is quite fast, but it will be desirable and suitable to be entertained in your spare time if you keep up with it.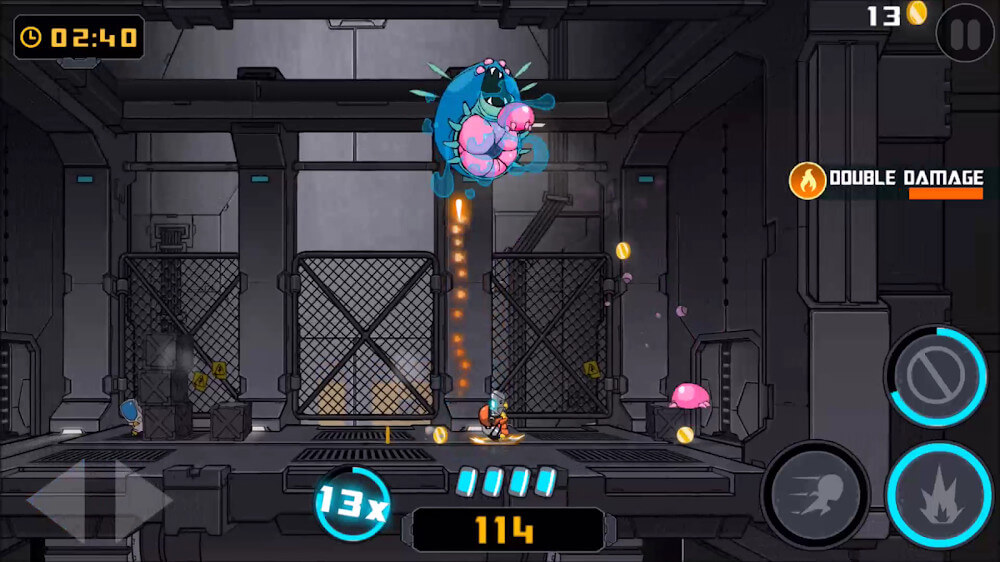 KEY FEATURES
Various game modes with many different challenges for you to explore.
There are many modern weapons to choose from, and many powerful enemies will confront you.
Graphics are designed in humorous cartoon style and bright colors.
The tempo is quite fast, but it is straightforward to get used to how to play from the first time.
Exciting and fun background music will keep you entertained at stressful times.
The Bug Butcher v1.0.14 APK + MOD (Unlimited Money) Download