SAO: Memory Defrag is a game where players will meet the main characters from the anime series of the same name and, with them, overcome many challenges in a dangerous world. You will go from the plot from the first part of the anime to the GGO part. At the same time, you can't miss the battles with the support of powerful characters and take the opportunity to summon them.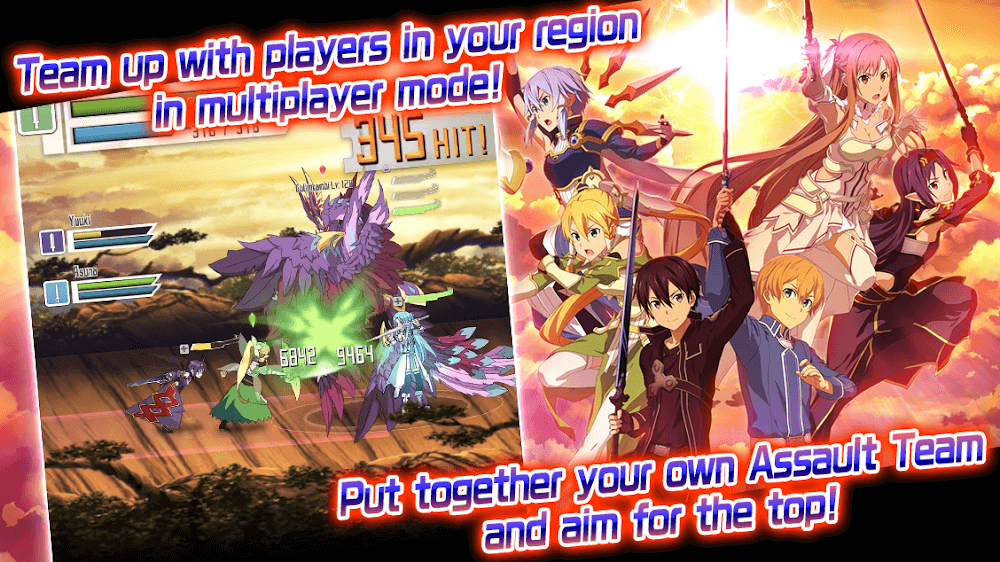 MEET FAMILIAR CHARACTERS IN SWORD ART ONLINE
In SWORD ART ONLINE: Memory Defrag, players will meet characters like Kirito, Asuna, and others on a long journey. You will go from the plot of the first part, when Kirito is stuck in the world of the virtual MMORPG, to stopping Death Gun in GGO. It all appears before your eyes, and you certainly won't be able to ignore the nostalgia it brings and enjoy challenging battles with anime-inspired enemies.
Through touch, tap, and swipe gestures, you will control the character with just one hand. Therefore, it is straightforward to do with players, and their job is to recognize the amount of time they can attack and block damage from the enemy. At the same time, you will also have a strong squad to overcome many challenges inside the game screen. Surely this will be a game that you will not be able to miss.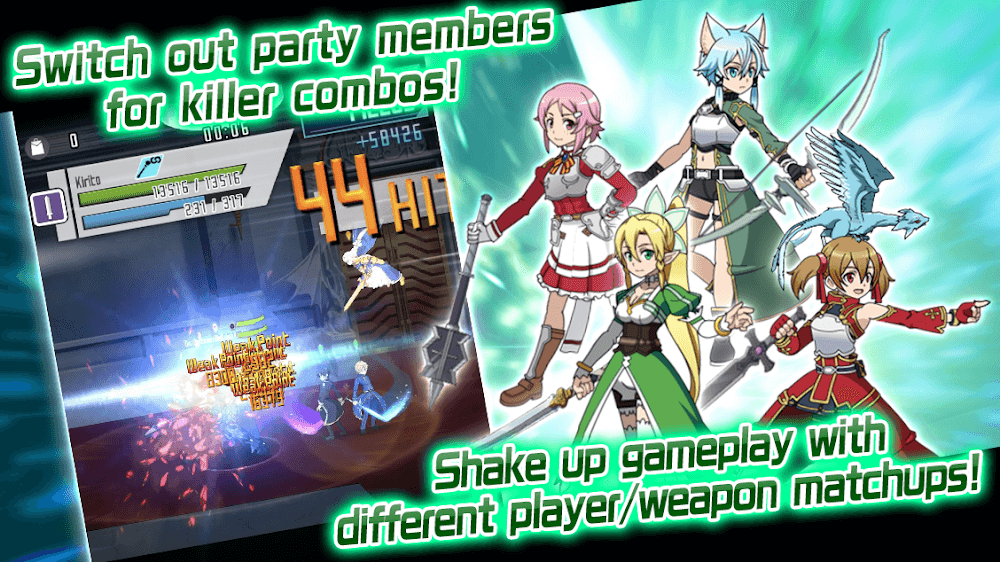 OVERCOME LEVELS WITH CHALLENGING ENEMIES
At the start of SWORD ART ONLINE: Memory Defrag, players will need to go through a tutorial to familiarize themselves with the controls. It will be a replay of the battle between Kirito and Gleam Eyes. So you'll be able to perform Kirito's unique skill, Starburst Stream, with powerful attacks and take down enemies. Surely, after this battle, you will begin to have a sense of attraction to discover what this game has to offer.
Each level gives you the most benefit when it comes to helping you get used to the battle better, increasing the strength of your character through experience and collecting items. At the same time, it also helps you progress in the story as you complete the assigned tasks consecutively. If you feel that playing alone is boring, the game also gives you a co-op mode to accompany other players.
A party in this game consists of three people with different roles, like in a pure RPG game, to take down enemies and support each other. So instead of controlling and switching between characters like in normal mode, you only control a single character in co-op. The unique feature of these matches is that you will meet many other powerful characters and help you pass the levels quickly.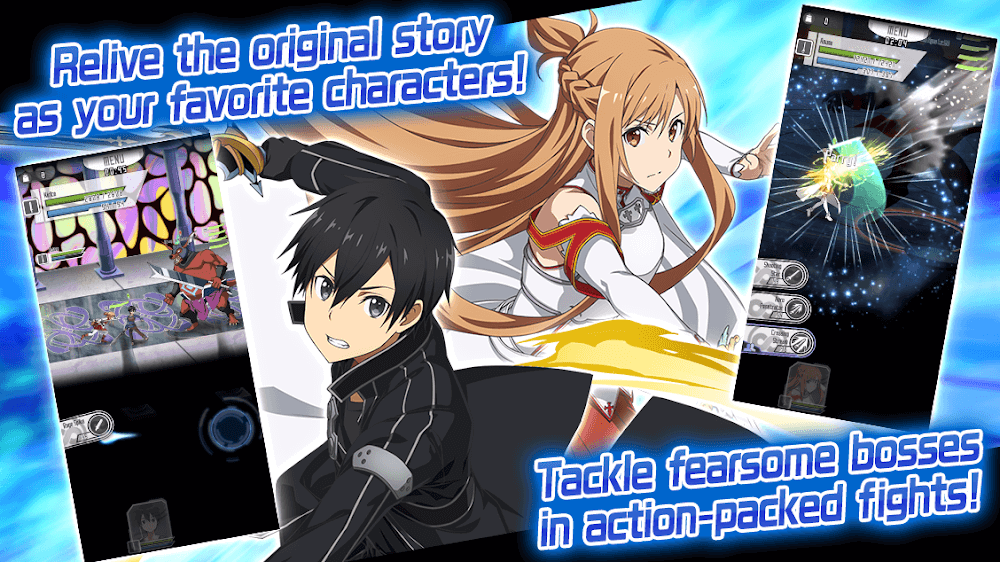 SUMMON YOUR FAVORITE CHARACTERS
When you experience SWORD ART ONLINE: Memory Defrag, indeed, the gacha factor is something that anyone cannot ignore. Specifically, you will summon characters through banners and wait for surprises to happen. You can add any character you want, but make sure you have enough total cost.
Players will be able to relive the feeling of closeness when entering the world of the hit anime title:
You will experience the story of the anime series from the first season to GGO with the diverse enemies you will face.
The game's mechanics are accessible, can be executed with just one hand, and allow you to re-encounter the characters' unique skills.
A squad of 3 different characters can support each other to overcome the challenges and powerful monsters ahead.
You can choose to play alone or co-op with two other players to quickly clear a certain level you want.
The character banners will be something you should not miss because you can recruit the characters you like to form a powerful team.
SWORD ART ONLINE: Memory Defrag v3.0.2 MOD APK (Immortality, High Damage, Mana) Download