Survival City is a game where players have to fight with all their might and go through many challenges and difficulties to be able to survive in the end and win. This survival game is probably trendy because players can promote the ability to manage a lot of zombies to protect their base. Besides, the game also helps players to entertain and bring joy after a tiring working day.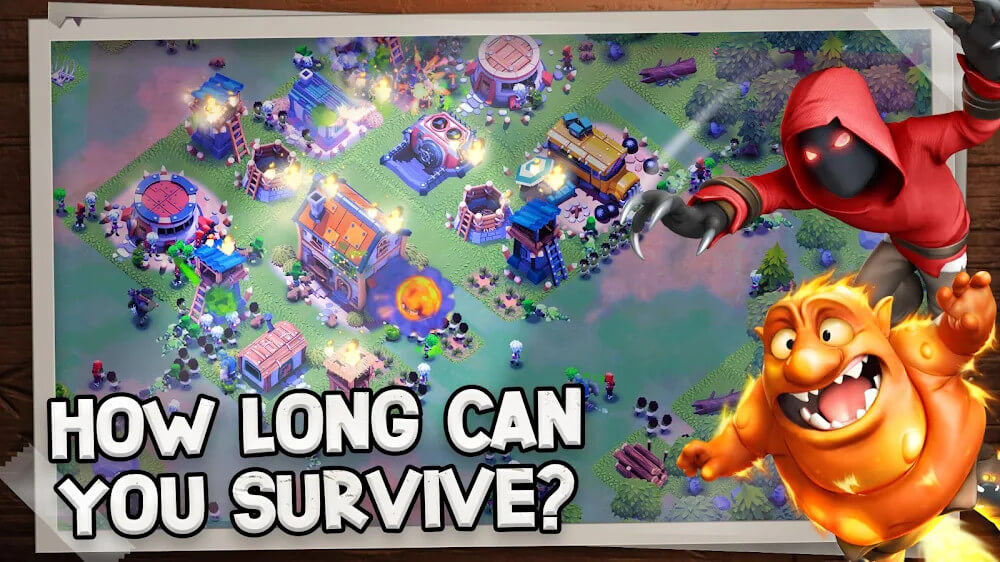 UNIQUE GAME CONTENT
Why say this survival game has such unique content? Because like standard survival games, players only have to fight to survive. But for Survival City – Zombie Base Build and Defend, players will have a completely new experience. That is, before dark, the player has the task of finding weapons, setting traps to kill zombies, and surviving. Because when it gets dark, zombies will come to destroy the player's base. It's a whole new game, isn't it!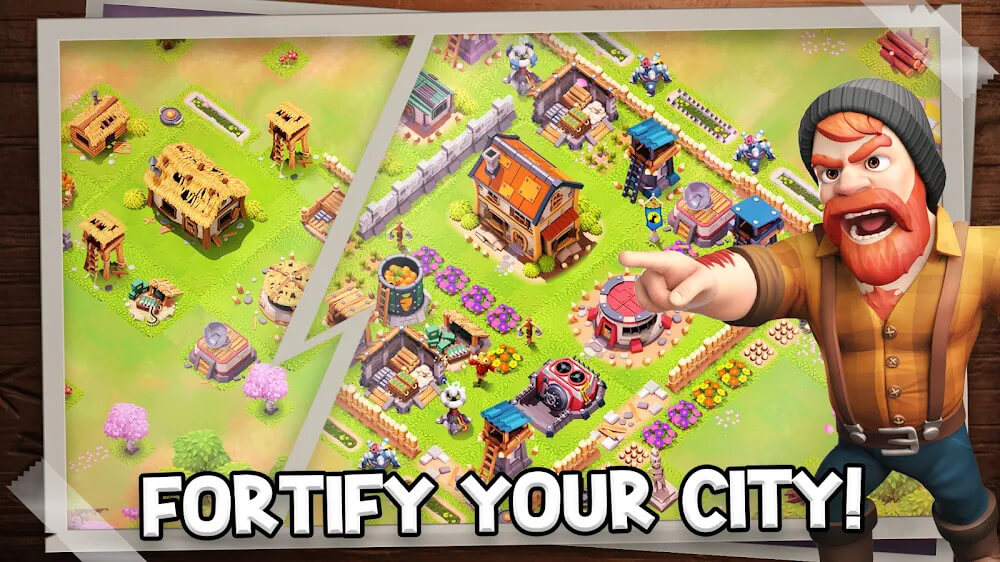 CAN WORK AS A TEAM AND PLAY TOGETHER
The remarkable thing about this game is that players can team up, work together, and develop strategies to get bonuses. From those bonuses, players can unlock up to 60 survivors with different personalities to participate in their base defense. Although the player can have many survivors to protect the base, zombies should not be underestimated because they can evolve and adapt to the player's tactics.
THERE ARE A VARIETY OF WEAPONS
To kill zombies faster, the game offers up to 60 unique surviving creatures for players to explore and more than 100 different weapons for players to choose from. But to get those weapons, players have to find out for themselves, collect bonuses, to be able to exchange them. If the player already has many survivors and powerful weapons, it will be much more difficult to destroy those zombies.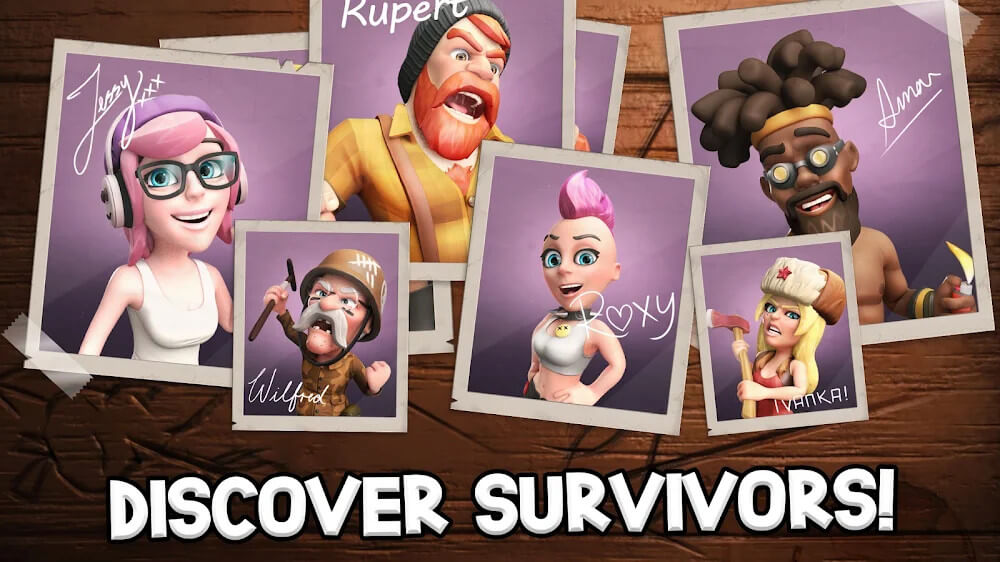 CREATE EXCITEMENT IN THE PLAYERS
Survival City game always brings a new and unexpected feeling to players. Because the zombies that players need to destroy always change through the seasons with different weather conditions. And especially the zombies that the player has not destroyed are becoming more vigorous and more violent. These things make players feel like they want to conquer the zombies to protect the base and become the last one to stand.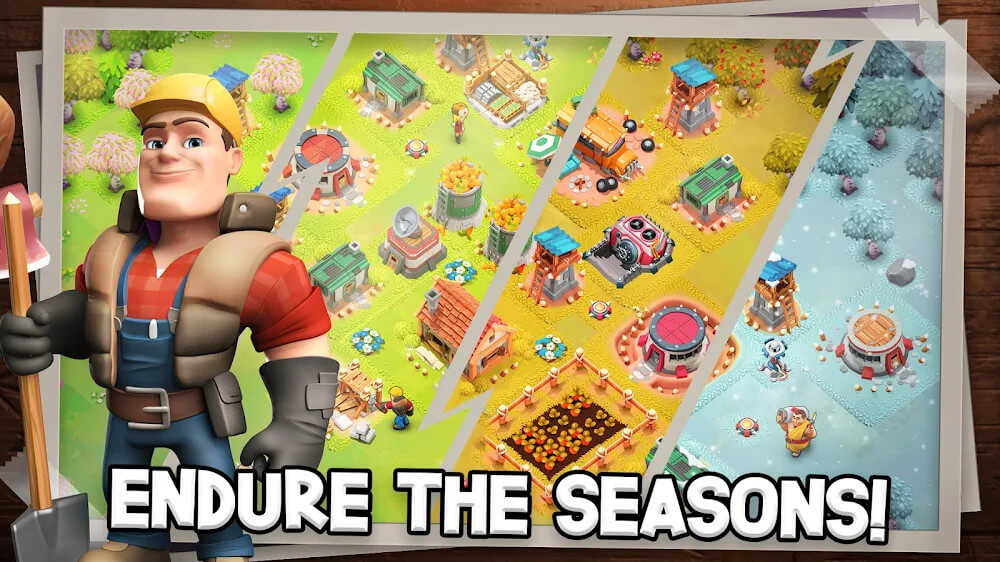 NEW FEATURES ARE ADDED REGULARLY TO THE GAME
New features are always updated regularly to meet the requirements of players. The game has just updated the teamwork feature to improve the winning performance for players. Moreover, the player playing with his friends will bring more rewards and be in the game's rankings. With so many attractive features, players should try to become the last survivor in the game with friends.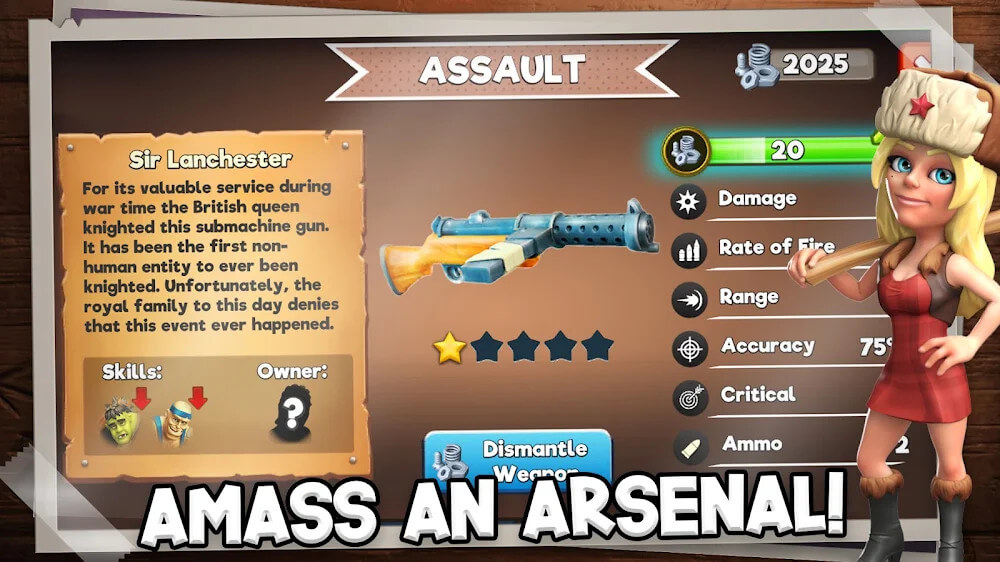 Although Survival City – Zombie Base Build and Defend is a game that does not have too many violent scenes, it is only suitable for seven and up players. At the same time, players want to become VIP members, and players can pay a fee to own more top-notch weapons to be able to destroy zombies more easily. And remember that the account will automatically continue to renew within 24 hours if the player has not turned off the auto-renew feature.
Survival City v2.3.6 APK + MOD (Free Rewards) Download