The war of superheroes has come back to life, and now Superhero Armor accompanies you. Bloody wars will take place, and contests of power will shake the earth. You have the task of leading your superhero to explore the battles and bring back the glory of victory. Each match will bring many new elements, and that is what we need to experience right now. Be the most powerful superhero that can protect this earth.

FIND THE POWERFUL HERO
This game will allow you to choose any hero in the collection to play the role. Big wars always require the hero's strength and superpowers, so you should be well equipped before fighting. Each hero has a unique strength, and you need to know to exploit those strengths. Superhero Armor always accompanies you in every battle, and you show your true ability.
Even more interesting is that players will be able to choose one of two main forms of battle. It can be a single match where there are only two people in the match, or it can be a match with a strong combination of members of your party. Each challenge will be set, which is the motivation for you to make this battle. You give the advantage to your own hero because only you can do that.

FACING DIFFICULTIES
In this war, players need to put their characters through difficult challenges. There will be both difficulties and advantages for each of us to proceed to solve. The battle requires you to show your strength skillfully. We need to understand the limitations of the opposing team in order to deliver scoring shots. Whoever keeps the higher health can win the glorious victory.
Sometimes we will be cornered, and we need to use our hidden superpowers. Hide to energize and replenish your health before continuing the battle. Players need to hit dangerous positions to be able to kill their opponents in a split second. Moreover, it would be best if you also came up with unique attack strategies to make them sink in fear to the extreme.

POWER UPGRADE INCLUDED
Players also need to upgrade the power and accompanying weapons regularly. Wars always make us lose energy and lose essential parts. But after each successful battle, you get upgrades. Upgrade sources will help you become more vital day by day, have enough power to attack bigger opponents. Use Superhero Armor's weapons and armor to protect your life from powerful attacks.
Superhero Armor allows you to immerse yourself in the midst of epic battles. It is we who have the strength and will to fight all those heroes. The player needs to use all the weapons and abilities the game has to offer to energize his hero. Become a superhero with all the elements and enter the battle in more extensive and more robust rounds. Meet all the heavyweights and terrify them with your power.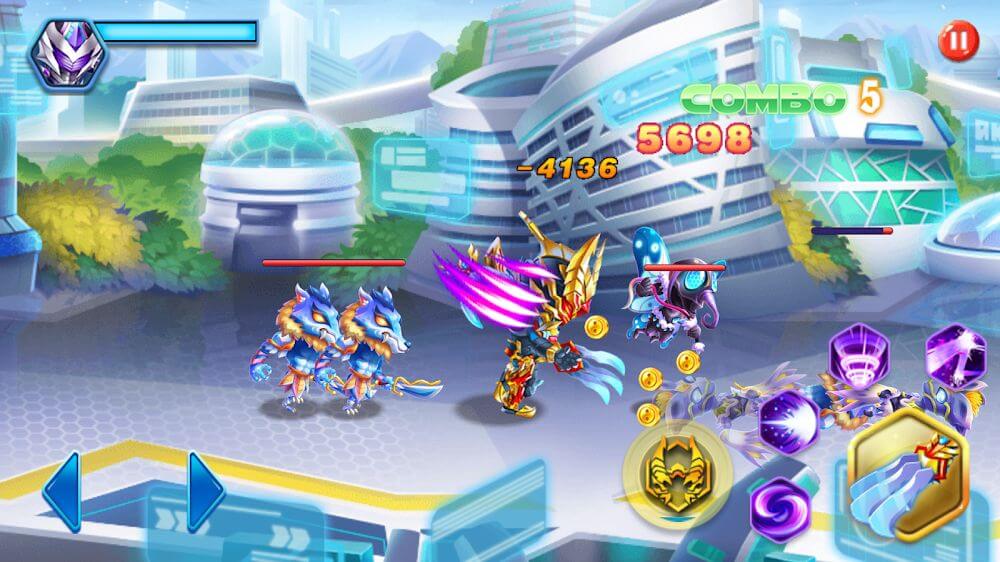 Play as any superhero and carry out this great battle with this responsibility.
Choose the type of battle, it can be a single fight, or it can also be a combination of the teams power
Dive into the challenges and find the core points in the match to win.
Use all your superpowers and strength to fight all the superheroes of other teams.
Upgrade all weapons and costumes to be able to continue to conquer in the next rounds.
Superhero Armor v1.1 MOD APK (Unlimited Money) Download