Sniper Honor is a game where players will find many targets that they need to kill to complete the level's goal. There will be factors that help you recognize your enemies and choose the right time to attack. At the same time, you can use adrenaline to improve your aiming process and prepare enough firepower to join the level and complete it in the best way.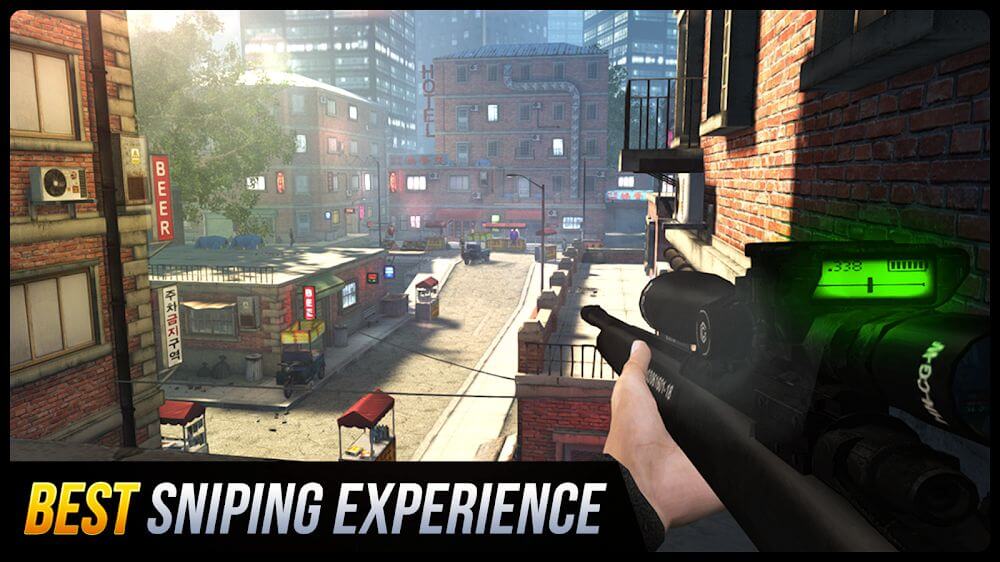 BECOME A PROFESSIONAL ASSASSIN
In Sniper Honor, players will play the role of an assassin with impressive shooting skills that can destroy enemies quickly. There will be many different goals for players to destroy and get impressive rewards. Of course, any player will feel satisfied when defeating the target in the best way. The mechanics of the game are entirely accessible to many different audiences.
Players will control the character from a first-person perspective, and there are not too many buttons for them to use to control the character. Some buttons that will appear in this game are the aim button, scope zoom adjustment, fire button, and other support buttons. So, you will rarely find the move button, and your job is to stand in a specific location, aim at the enemies and destroy them to complete the level. In other words, the game requires your shooting skills.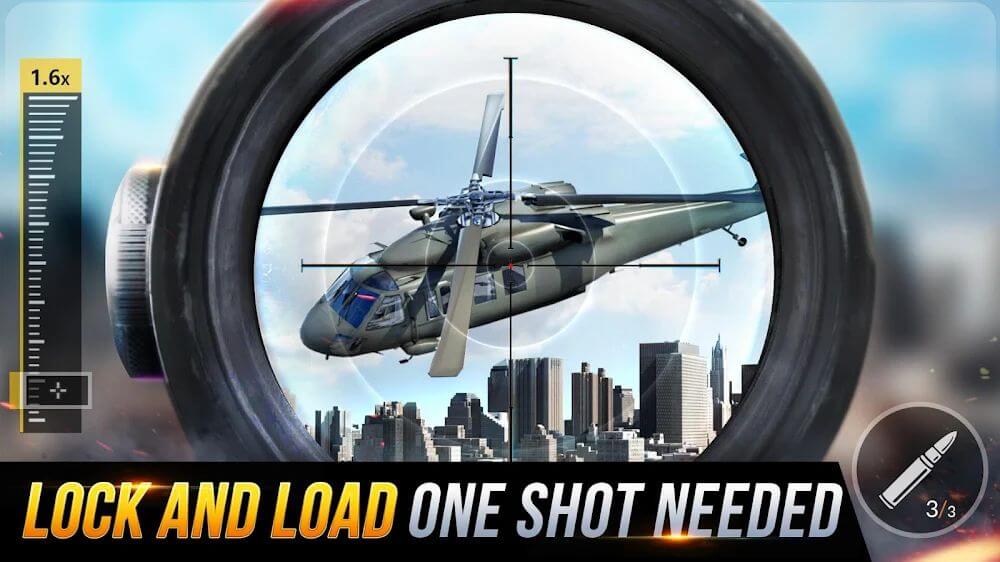 TAKE PART IN VARIOUS QUESTS
You'll go through Sniper Honor's tutorial to familiarize yourself with the game's mechanics, and after that, there will be various quests you'll need to complete. You will easily see your number of targets to kill quickly when a red border covers them in the environment. In addition, you also know the target in each level to aim your enemies accurately.
There are many types of enemies that you find in this game, and they have different characteristics that you will need to take care of. The first type is a human who knows when to guard against an attack and can attack you if your hiding place is completely exposed. At the same time, zombies will constantly appear before your eyes with a scary appearance, and you will sometimes have to protect a target from them. You will also confront drones that can fly and choose the right moment to attack.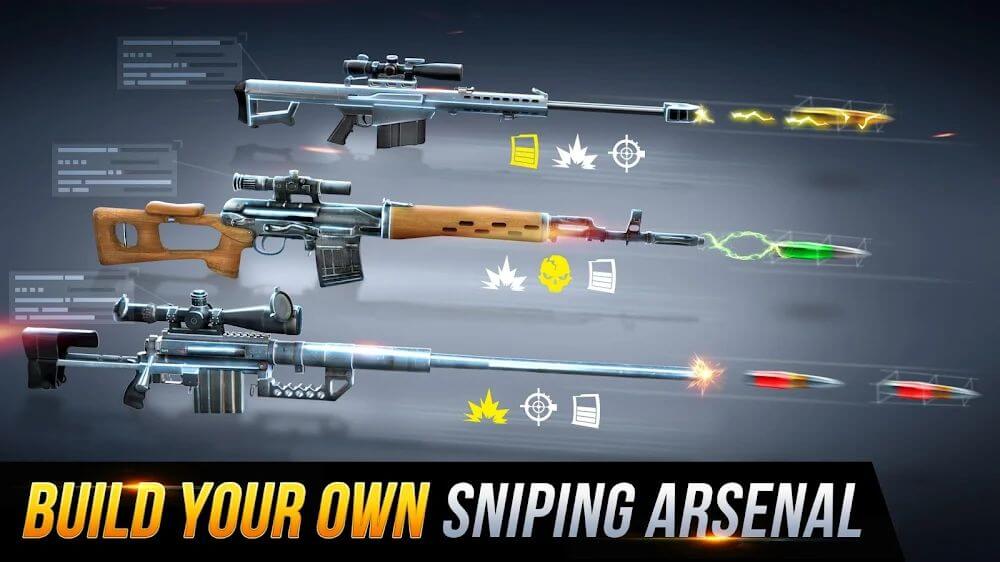 You will sometimes face many enemies directly using rifles on many levels, and of course, if you miss one, you will be defeated. So the game gives you an interesting mechanic that is adrenaline which helps you increase your physical strength and make aiming more effective. After injecting adrenaline, everything in your sights will become slower and make it convenient for you to attack enemies quickly.
UNLOCK VARIOUS GUNS AND UPGRADE THEM
In Sniper Honor, players will participate in various missions and collect many impressive rewards. You will be able to use your money to buy weapons that you see in the game to participate in missions. At the same time, they also have different stats that you need to care about and upgrade to participate in different matches and face a variety of enemies.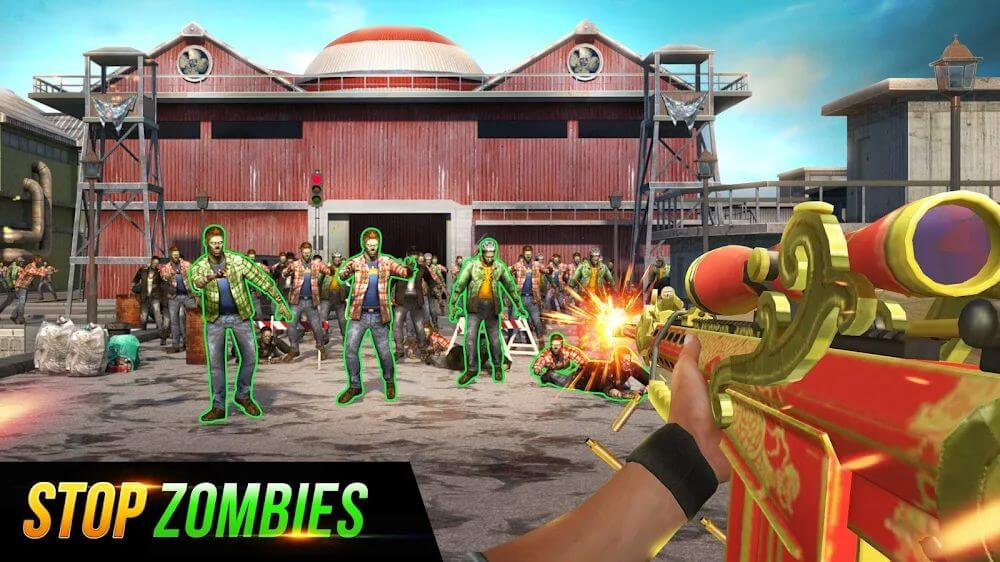 The upgrade will be split into different parts, and when you choose a specific part, you will know the effect the upgrade brings and make your decision. At the same time, upgrading is a necessity when it is a condition for you to participate in the game screen and complete it well. When you choose a level, you will know their firepower requirements and upgrade the weapon accordingly. That makes perfect sense when you can use the new power to take down enemies quickly.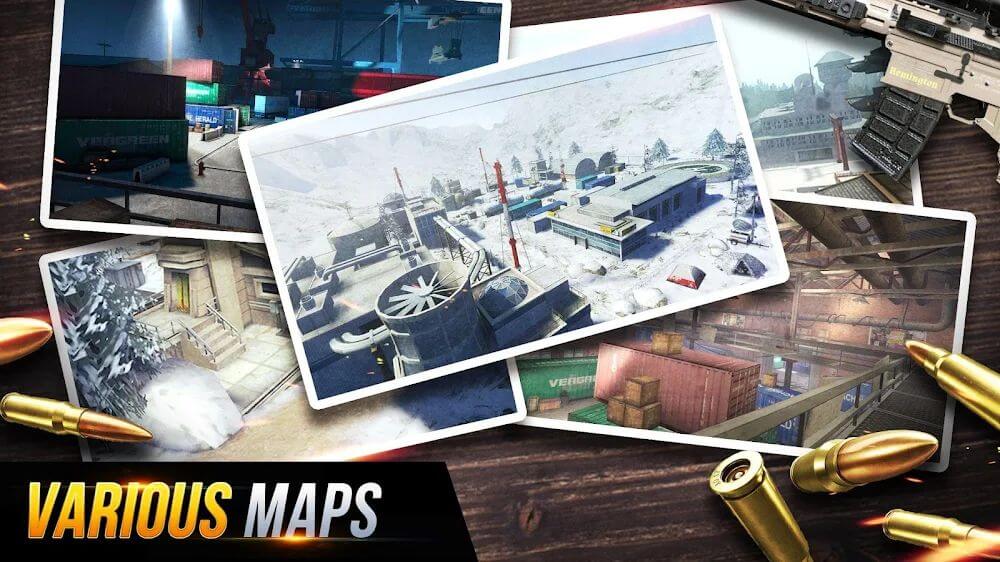 Players will feel many interesting entertainment times in the role of an assassin:
Players will control an assassin and stand at a fixed location to destroy the enemies they see in the environment.
These enemies are of different genres, such as armed humans, bloodthirsty zombies, and many more.
Players will recognize their enemies and choose the right time to attack them accurately.
The mechanism of using adrenaline helps you enhance your vision and aim to destroy the enemies that are constantly attacking you.
Diverse weapons appear before your eyes, and you will need to prepare enough firepower to participate in many different missions.
Sniper Honor v1.9.4 MOD APK (Unlock Guns Free) Download