Have you ever met ghosts in real life?? Or you are a person who likes horror genres. If so, then Reporter is the perfect game for you. A scary and gloomy scene is covered; you will transform into a person looking for the truth behind the things the police are hiding.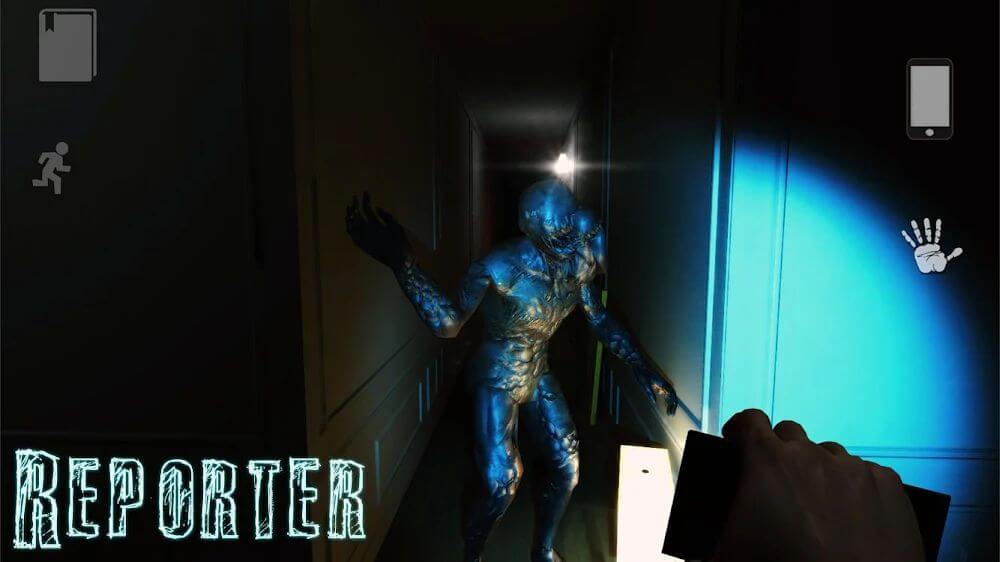 SERIAL MURDER CASES DO NOT FIND THE CULPRIT
In a particular city, a gloomy atmosphere is covering the past few days. Because the mass murder has taken place, but the police still do not have an answer as to who the killer is. The circumstances are all pointing to the perpetrator, who is a ghost, because the suspect cannot be found. There seems to be a mystery being hidden. With the desire to find out the truth of the matter, the player will transform into a reporter infiltrating the house, where the crime scene is to investigate.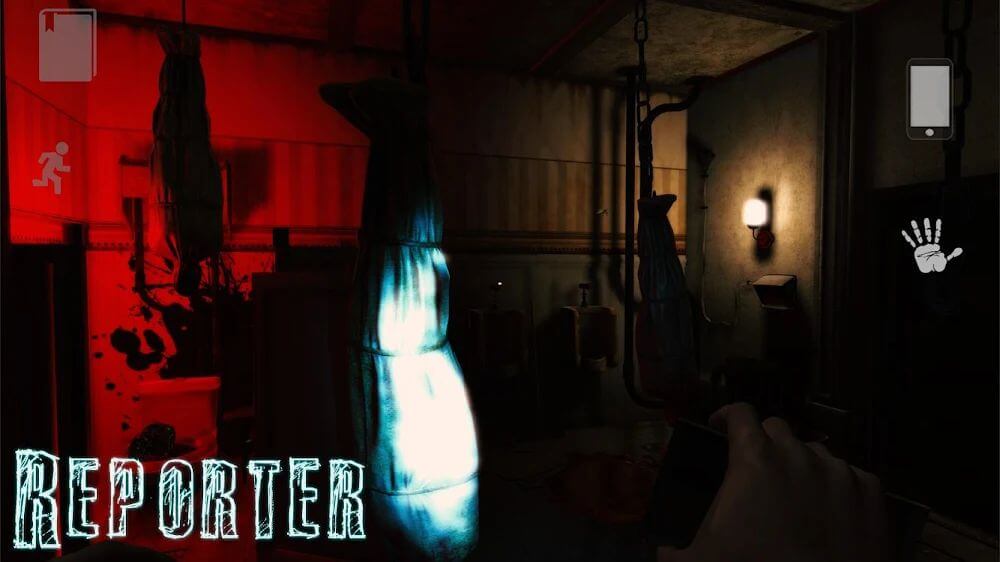 This house was the victims' residence while they were still alive and was also the crime scene. Prepare yourself mentally before entering because you may be nauseated by what is here just a second later. Everywhere on the wall was scribbled text with scary content; the floor was full of objects mixed with dried bloodstains. The house is very dark, and you can't turn on the lights, so use your phone's flashlight to light it up.
The player must find clues from secret messages or objects left by the victim. Don't worry that it's too difficult because suggestions will help you. Explore the rooms in this Reporter and watch every nook and cranny for clues.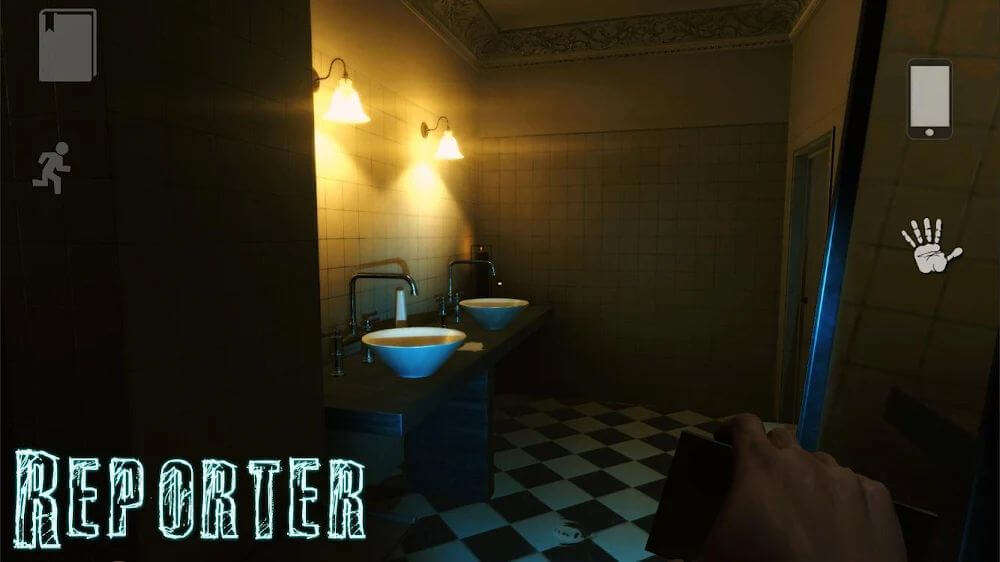 THE GHOSTS SUDDENLY APPEARED AND WENT TOWARDS YOU
Yes, it's not wrong. Suddenly, when you are walking, a ghost appears in front or behind, sometimes right next to you, and goes towards you, even chasing you. It is impossible to know for sure if it is a ghost or not or a cruel joke of the killer lurking somewhere. All questions will be gradually answered when the truth is revealed. You will be the one to discover it based on your choice and intelligence. Be persistent to the end to know who is behind it all?!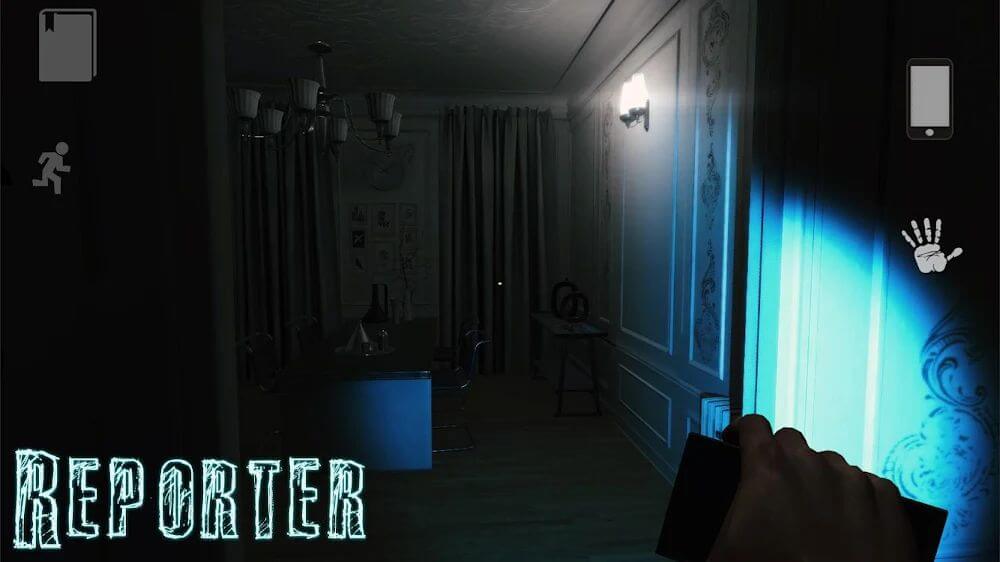 DANGER LURKS AROUND YOU
Sometimes you will hear a strange sound like footsteps, laughter somewhere, or suddenly feel a chill. It is a sign that something dangerous is about to happen. After all, this house is also the site of a serial murder case, so you will likely be the next victim. Have your weapons ready and look around in case someone attacks you.
The most successful point of Reporter lies in the exciting and logical plot content; The magic and unexpected elements from images and sounds create a scene like a horror movie.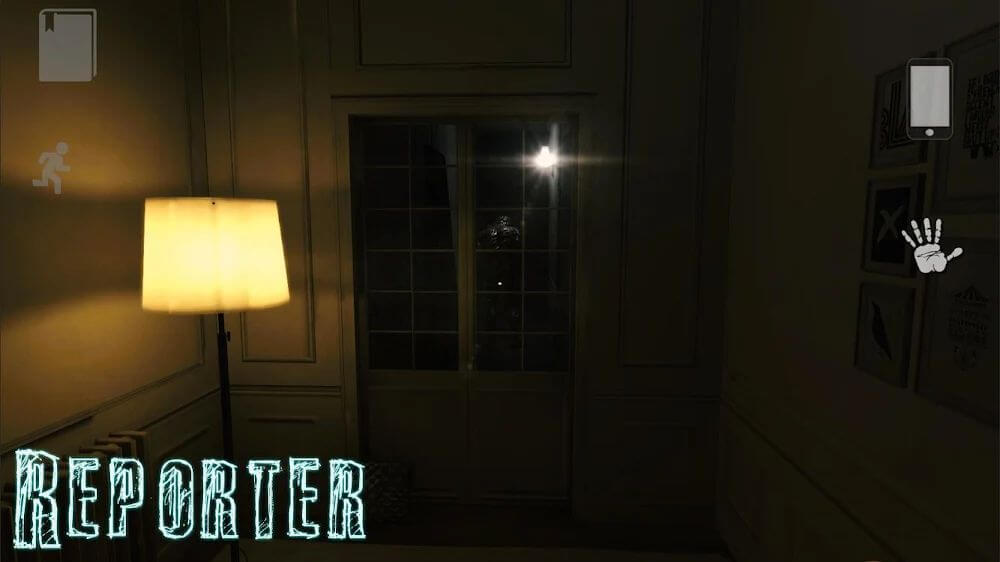 FEATURES
The serial murder case happened at a house, causing confusion for everyone when the police could not find the suspect and questioned whether the devil was the culprit?
Transform into a reporter who sneaks into the crime scene and begins the journey to find the truth
Objects in the house, exceptionally secret letters, can be clues, solve it, and find more evidence. You will get hints from the system
Ghosts suddenly appear and hinder your investigation. We don't know if they are really ghosts or arranged by the mastermind, so be careful
Successfully portraying the scene and sound effects like a classic horror movie
Reporter – Scary Horror v3.00 APK + OBB (Full Game) Download