Piano by Yokee is a game that offers the opportunity to practice the piano with different numbers of fingers by playing with various songs. You will find many songs with difficulty from beginner to advanced, and they will prescribe a certain amount of fingers that you must use. It also helps you improve your piano skills as you get used to the challenges and gradually unlock more songs.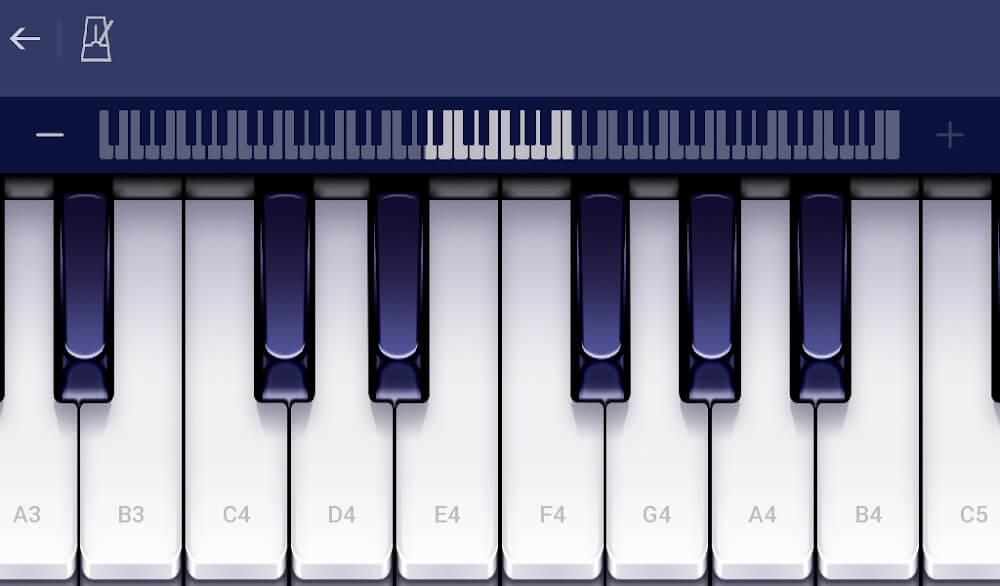 EXPERIENCE THE SONGS YOU LOVE MOST
In Piano by Yokee, players will find many different popular songs that they will complete and try to get the highest score. The number of challenges varied that they were forced to complete by observing and matching the correctly-occurring notes. At the same time, another point compared to other music game genres is that this game will require you to use many fingers simultaneously, similar to when you play the piano.
You will see a stage with a blue line in the center of the screen or a melodic line. At the top, different circular elements will appear that you can find and keep moving. Your job is to match them with the blue line or line to make them disappear and score you. In addition, their number will be unpredictable, so you will have to focus and use your skills and reflexes to complete the level.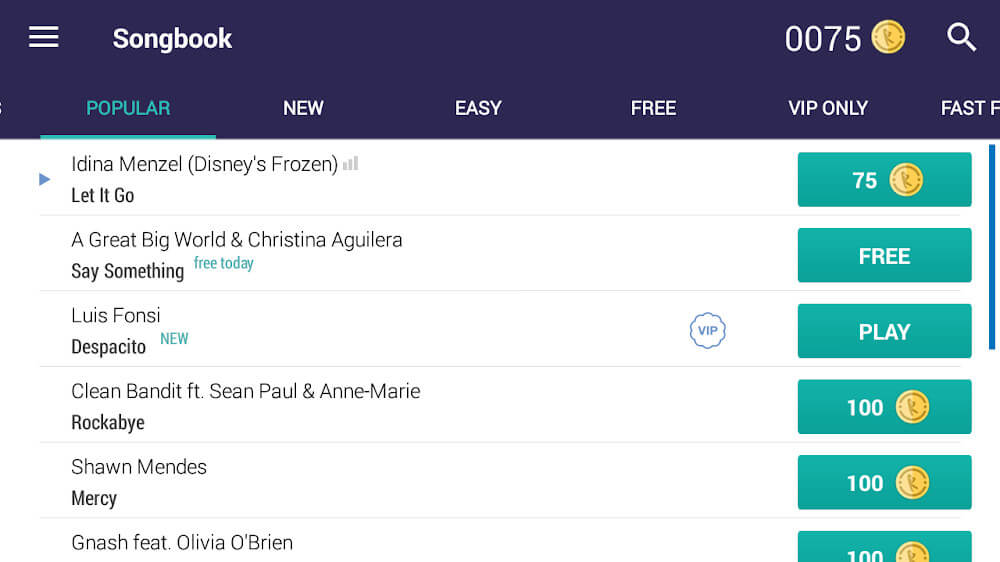 PRACTICE WITH DIFFERENT DIFFICULTY
When entering Piano by Yokee, you will see a list with different songs, and your job is to choose a song with a specific difficulty. The difficulty levels in the game are divided into beginner, intermediate and advanced. At the same time, you can also quickly get used to the gameplay of this game and enjoy the rhythms of your own making through matching the elements that appear correctly. There's nothing better than listening to songs in your own private space.
As mentioned above, the number of challenges you face is entirely different, and they often stem from the number of fingers you are forced to use to complete the level. The beginner will require using up to 2 fingers, intermediate three fingers, and advanced four fingers. So it's all about improving and getting used to the rhythms and how they're made in real life. These skills come in handy when you're playing music with your piano.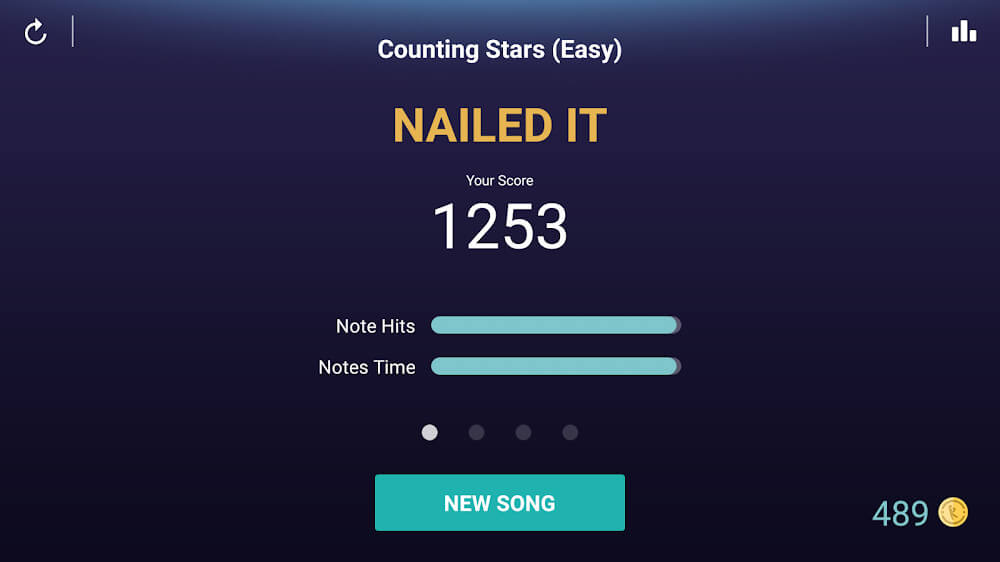 MANY GOOD SONGS THAT YOU CAN UNLOCK
You can find many famous songs in Piano by Yokee, such as Let it go, Love yourself, and many other songs that will bring entertainment experiences to you. At the same time, you also wholly find the challenges you must conquer when each song gives you three difficulty options. So you will take your time to get the highest scores, and if you have friends who play this game, you can also compete with them.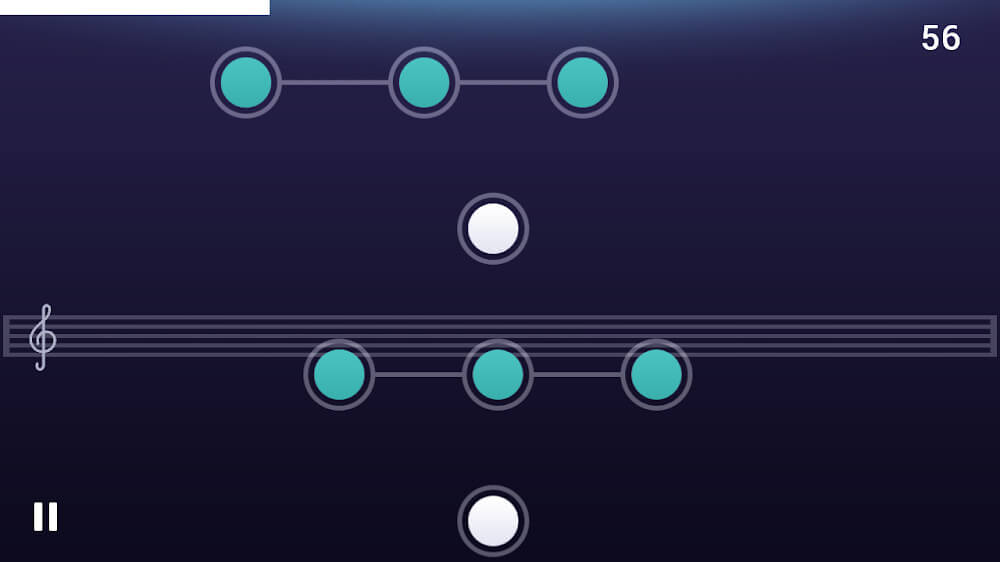 Some songs are not available at the beginning of the game, so you will spend time to unlock them, which is also the motivation for players to overcome many challenges in this game. It will undoubtedly bring many impressive entertainment moments that you cannot ignore.
Practice piano skills with a game that has many attractive points such as:
The diverse and popular songs you will experience as they overcome many unexpected challenges and ensure the song's melody.
Depending on the difficulty of the game screen, the player will use multiple fingers simultaneously to match the required elements.
Playing this game will help you improve a part of your piano playing skills when all your fingers are used and help you get used to them gradually.
Any player wants an impressive score when completing complex challenges and competing with their friends across different levels.
A list of songs is waiting for you to unlock and conquer, which will motivate you to pass many songs with the best achievements.
Piano by Yokee v1.17.5 MOD APK (VIP Unlocked) Download