My Cafe is a service-themed game where players will have their coffee shop and spend time developing it. You will have yourself a reasonably modest coffee shop, so it will take time for you to grow it to an impressive scale and serve many different guests. At the same time, you will also be the one to decide how much you earn for the desserts or drinks you serve. It will be a great experience.

THE JOURNEY OF DEVELOPING A CAFE
In My Cafe, players will play the role of a girl who has her own house and she uses it to make her coffee shop. But there is a problem that although the house space is quite large, the furniture related to coffee making or serving guests is quite limited. You will be the one to help the main character attract many visitors and earn a lot of money to develop her shop. At the same time, it can be said that this is a long journey for players.
During the current Halloween event, players will find fascinating new customers. You will be surprised when your guests are characters from myths such as vampires, werewolf and many other exciting entities. In addition, you can also collect some decorative objects for your cafe because they all have impressive shapes. The scene around your coffee shop also changes to match the Halloween event.

SERVE CUSTOMERS THOUGHTFULLY
When starting My Cafe, the user will have a coffee machine and a table to serve a specific guest. So when the guest arrives, the main character will automatically prepare the right drink for them, and you just need to monitor their interaction. It would help if you did not ignore some of the information in the conversations because it is instrumental and enables you to know what you need to do. As the number of customers increases, you will be able to purchase new furniture.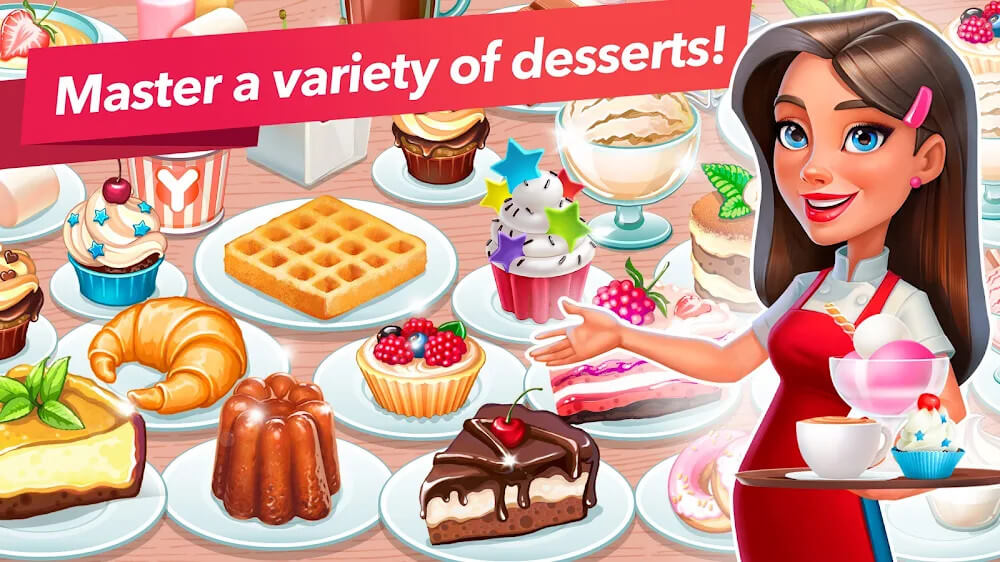 After you have served a guest, you will have a certain amount of money to buy a new piece of furniture like a new table. You will need to pay attention to one point that some items will need to be accompanied by another. For example, if you want to order a cupcake display case, you will need to have a morning stand included so that it can be used. It is the actual point that players will consider, and you can customize the construction of your cafe.

EARN LOTS OF MONEY IN YOUR WAY
When you request a character, you will receive some money and experience in My Cafe. You can increase your level to unlock new items, desserts, and drinks so you won't be able to take your eyes off your service. At the same time, the money you earn can be used to buy things that you like to fill the space for your cafe. There will be many ways to earn money that you can find in the game.
One way to help you earn money in this game is to serve guests, but you will need to go through the list of desserts and drinks that you serve. You will see the attached amount that others are required to pay, and you can increase them to a certain standard. If the background color of the amount you raise is green, that's a fair price for the customer. Yellow will signal that customers consider buying, and red will result in no one buying.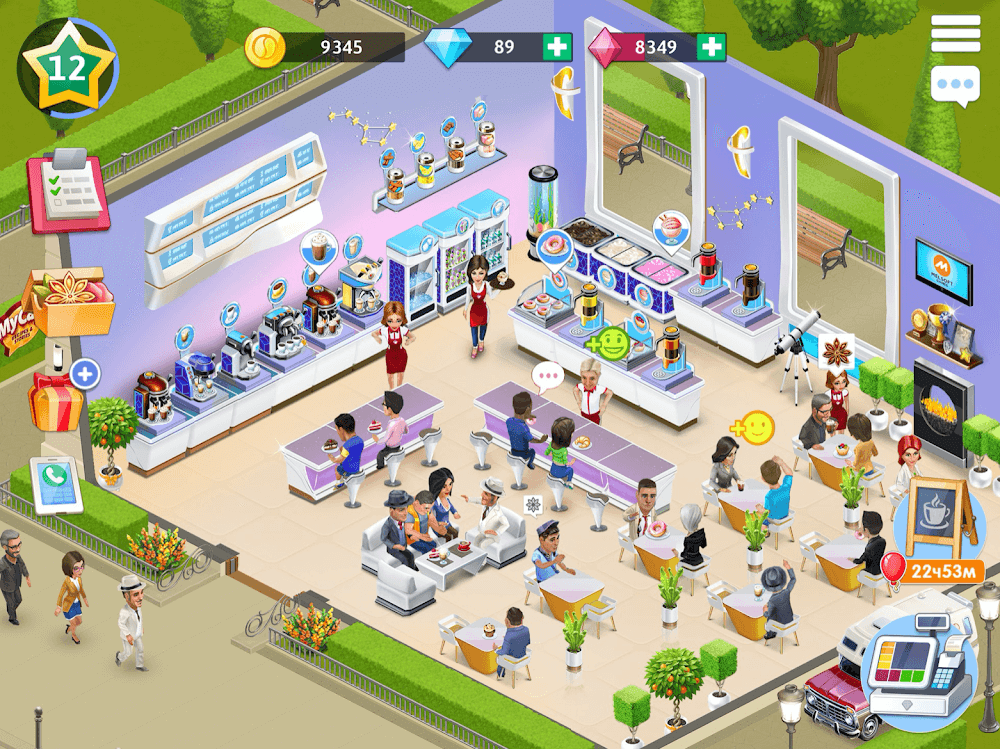 My Cafe v2022.11.0.5 MOD APK + OBB (Menu, Vip 7, Fast Level) Download