MMA Manager 2 gives players the experience of being a manager for an MMA fighter and creating their famous club. You will take your time to explore the game's mechanics and should not miss any information because this game has a bit of a strategic direction. At the same time, you can find many ways to earn big money over time and grow your gym, club, and fighter.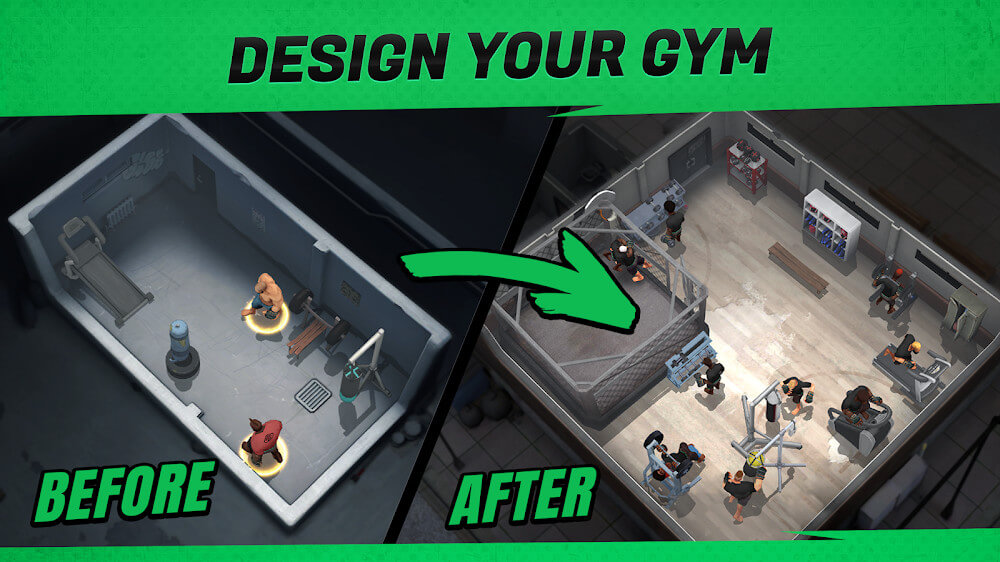 BECOME A MANAGER FOR YOUR MMA FIGHTER
In MMA Manager 2, the player takes on a fascinating role as the manager of an MMA fighter. So you will not be the one to control the character to attack the opponent to win but will be the one to direct specific tactics and game plans. The strategy you have applied will be fully implemented in the match, and you will be the one to see what happens in the game and who will win. Winning brings money to the character.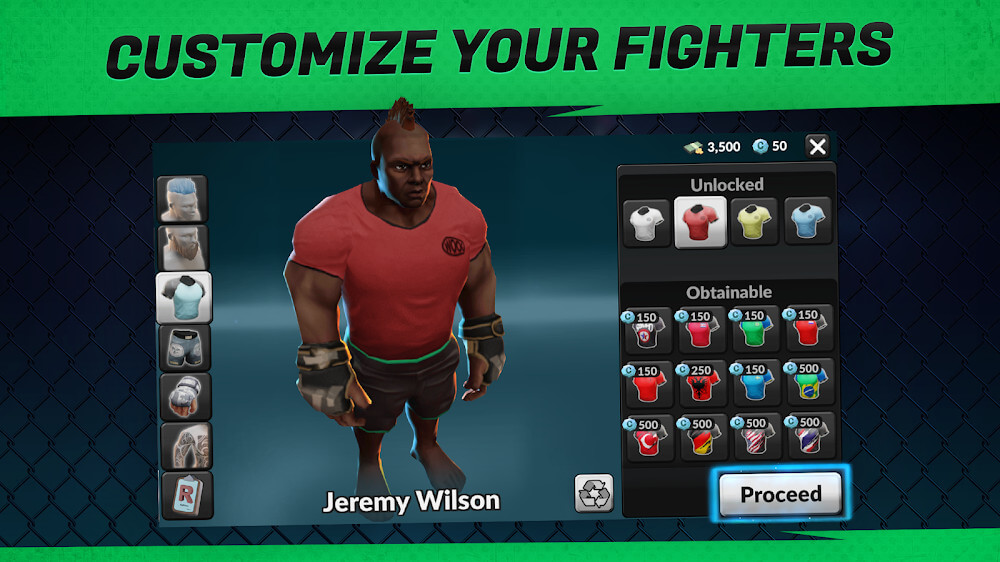 After you get used to the game-plan mechanics, the player will start with the main gameplay, where you will be the manager of an MMA fighter. You will use many ways to train this character and participate in different tournaments. Of course, its rewards are enjoyable and help you buy many new elements for your club. This club is almost like an abandoned area, so you will fill it with exercise equipment.
START YOUR MANAGEMENT JOURNEY
The first job you will need to do after completing the MMA Manager 2 game-plan tutorial is to adjust the character's stats. You will see that the stats are all at zero, and you can customize them as your wish, but the application is only made once. Therefore, it requires players to think carefully and make the correct choice. In addition, you will not exercise alone but will have a gym coach to guide you.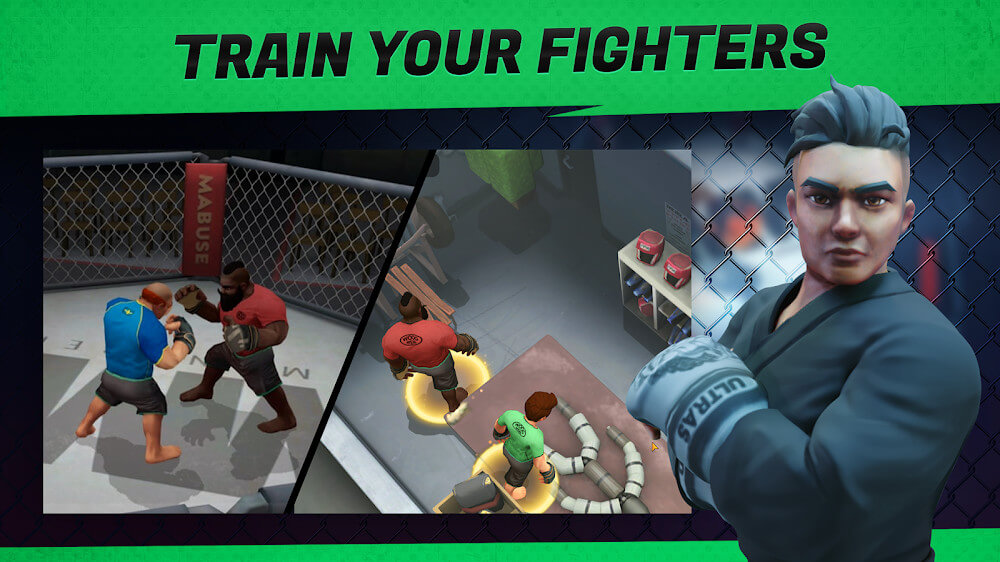 You can hire a gym trainer to make sure your workout runs smoothly. At the same time, having a coach will require equipment, and each tool will help you train a specific muscle group to increase the index. The first gym equipment that you can get is the Bench Press, and its effect will help you increase a certain amount of strength. During the training process, an amount of cash stash will appear that you can pick up.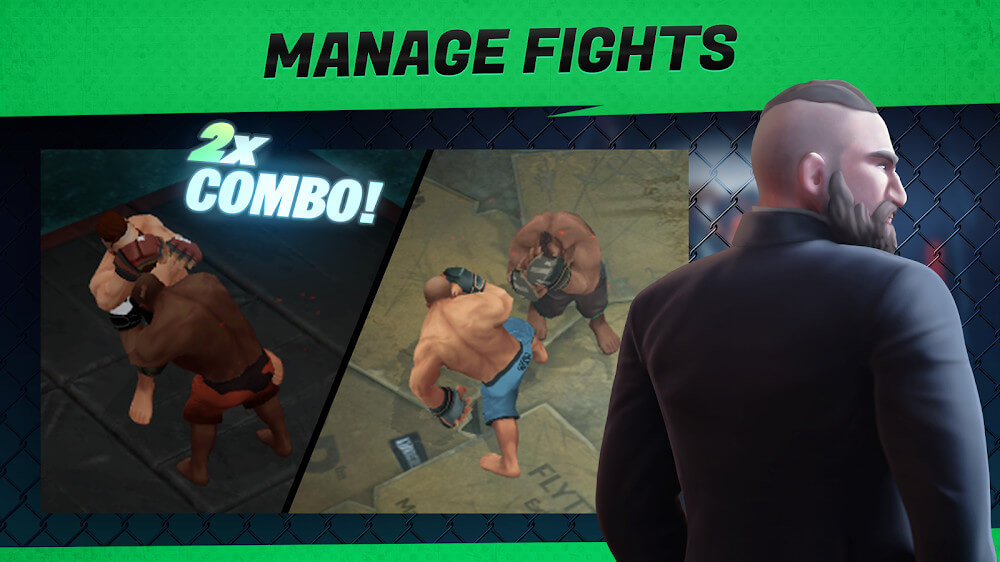 EARN LOTS OF MONEY THROUGH DIFFERENT WAYS
If you want to keep the activities going in MMA Manager 2, you will need to have a certain amount of money to hire a coach and buy training equipment. Anyone has seen more than one MMA practice club, and that will be their goal to make money in this game. There are many ways to earn money in this game; you will perform in-game missions and win different matches.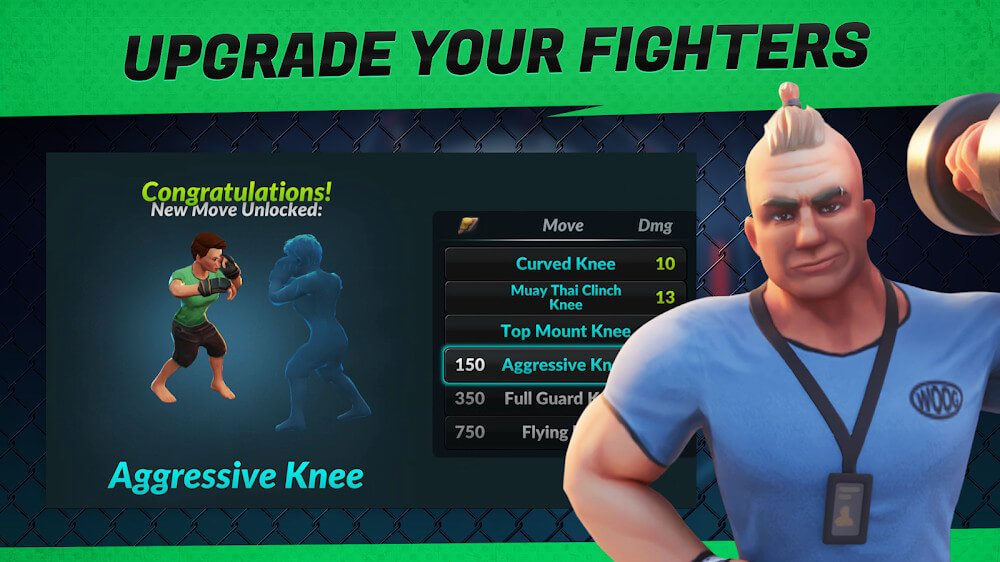 The performance of the quest is not a new element, and it is instructive for the character to go to a specific goal when they do not know what they begin doing. In addition, winning matches in the game will often be easy or difficult depending on whether you pay attention to the game's information about the game's mechanism and the opponent's stats. You will know your opponent's strengths through stats, so you will try to set up a game plan that blocks their strengths and counterattacks.
KEY FEATURES
Put together a squad consisting of athletes of the highest caliber.
You may give your warriors a unique look by teaching them new and interesting movements to use in the ring.
Fights that are dynamic, action-packed, and depending on your strategy and the talents of your fighters
Develop a strategy for the battle that takes into account your adversary's shortcomings as well as your own fighter's advantages.
Utilize the appropriate strategy together with the proper combatant throughout a variety of game styles.
Fight your way through the other participants in the Fight Club!
Single-player adventures spanning many weight classes, each with their unique progression tree
MMA Manager 2 v1.9.8 MOD APK (Free Rewards, No ADS) Download