Lost Island is a puzzle game combined with decorative elements to immerse everyone in a magical journey with lovely friends. Each island area contains many stories from the past and is also an important platform for the player to develop or restore its beauty. In addition, they can enjoy the splendid love story and have the best time diving into their character development or love.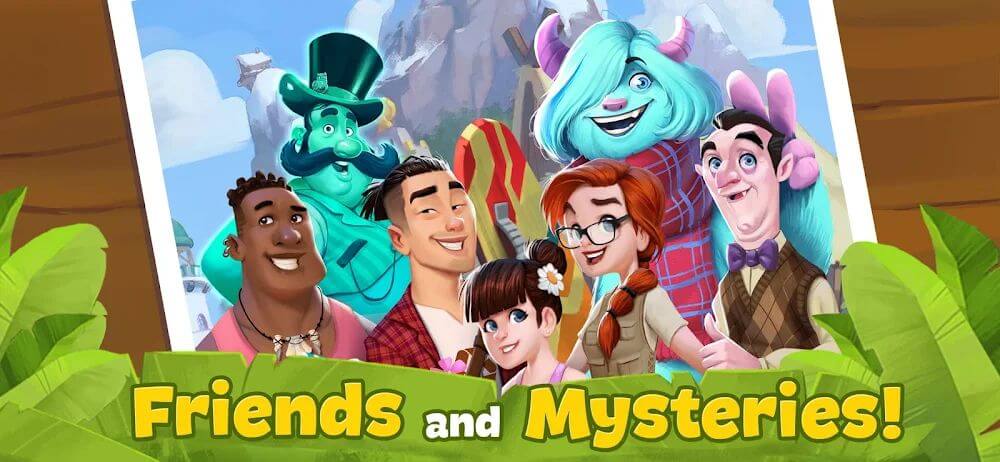 START RENOVATING THE ISLAND'S FOUNDATIONS
When players first come to Lost Island, the most important thing is to restore it to its beauty through the many stages and familiar mechanics of the renovation genre. That starts with the main areas on the island, then gradually expands to other types of buildings and gives the player things to do while refurbishing. The great thing is that players can create many unique styles or beauties for each unit and gradually combine them to have the most brilliant and creative combination.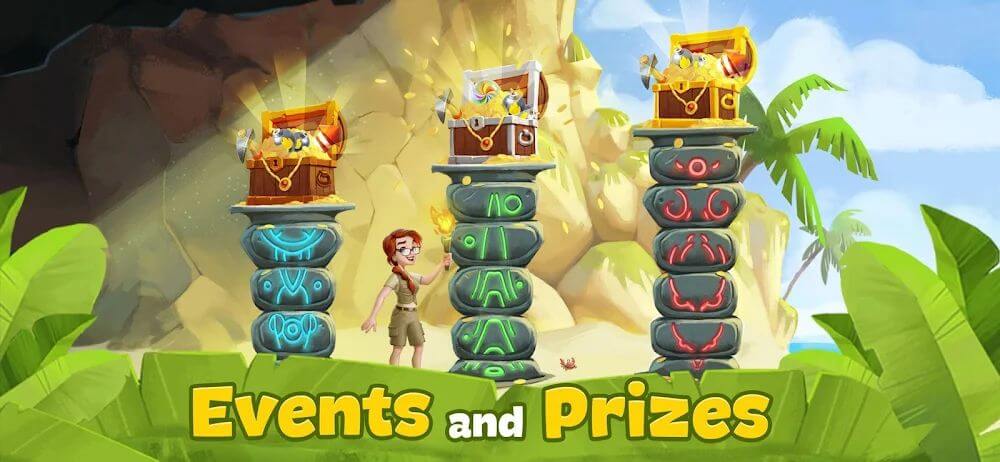 RELAXING AND HILARIOUS MATCH-3 PUZZLES
If players want to rebuild anything on the island, they must go through many intriguing match-3 puzzles to receive particular scores or keys. Depending on the content the player wants to rebuild, everything requires keys, making the puzzles more effective and worthwhile in the journey. Moreover, the puzzles have many impressive and notable developments for everyone to show off their skills in matching to get the perfect score or complete the requirements.
MODELS AND OPTIONS TO RENOVATE VARIOUS EVERYTHING
While refurbishing everything, Lost Island will have more than three different options for the player to decide for each thing, separate like furniture, walls, and more. Each option has its unique beauty so players can immerse themselves in revamping everything and even designing or creating suitable atmospheres. In the future, more new content will appear and make the refurbishment more fun and worthwhile to give everyone the best experience.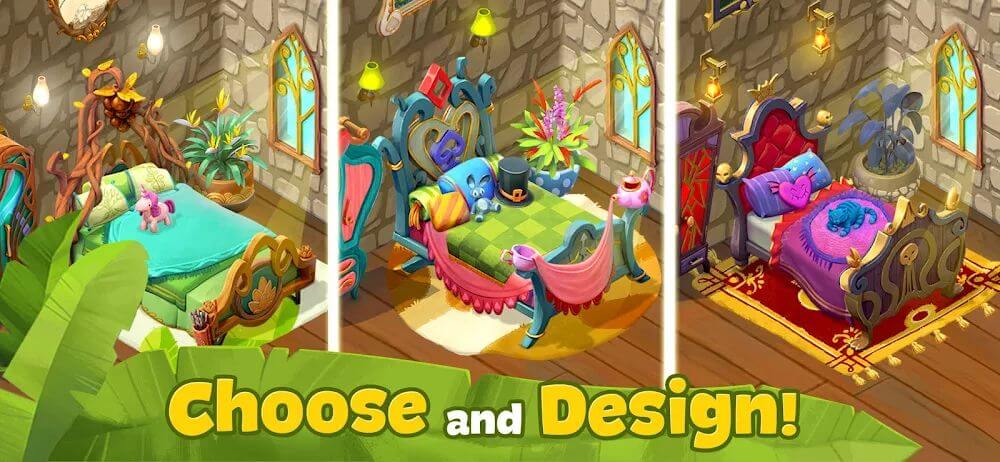 The appearance of additional characters in the story will significantly improve the atmosphere of the island and give everyone more interesting stories. They only hang out at certain locations where the refurbishment is completed, and they sometimes help the player with some problems or give trustworthy guidance. Interestingly, everyone has their own stories with engaging and immersive development to keep players constantly exploring or experiencing things firsthand.
EXPLORE THE VAST ISLAND TO FIND THE MYSTERIES
Lost Island will introduce a vast map with endless possibilities for players to explore around or search for lost secrets. As they get deeper into the island, more weird things will appear, but give the player the perfect opportunity to make new friends and have a great time. Based on their progress while exploring the island, many new things will gradually appear and give them more impressive surprises to develop the island to its fullest.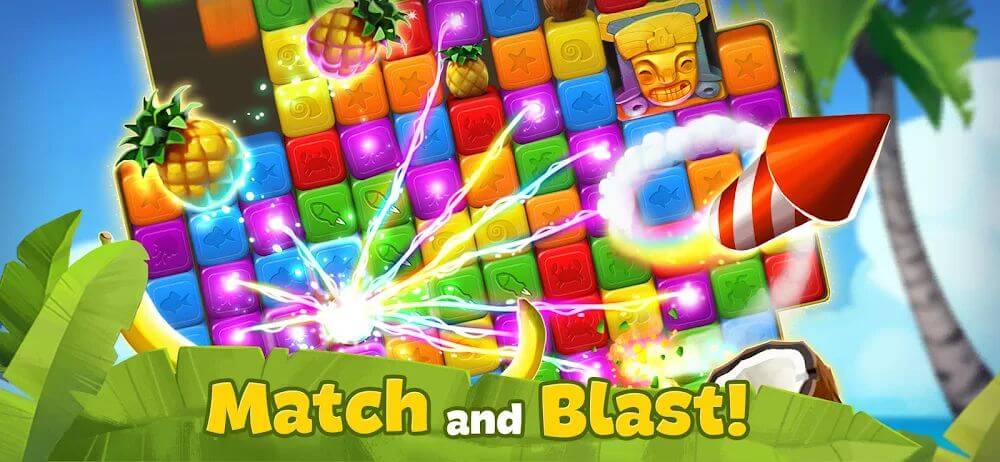 PARTICIPATE IN BEAUTIFUL EVENTS AND CHALLENGES
Additional content such as events or challenges is the best thing for players to relax in the usual match-3 puzzles after a long time. Events always come with lots of new gameplay, like new mechanics, rewards, and rules to diversify everyone's experience. Of course, many extraordinary challenges will open up and give everyone a new and refreshing feeling when facing new puzzles or mini-games.
Lost Island is an impressive game as it has a lot of potential and depth in story, gameplay, and extra activities to keep everyone entertained. Moreover, the refurbishment element is most important as it gives people more ideas to design an island full of life and bustle. Players can also explore and make friends with new characters for more thrilling stories in the mysterious journey.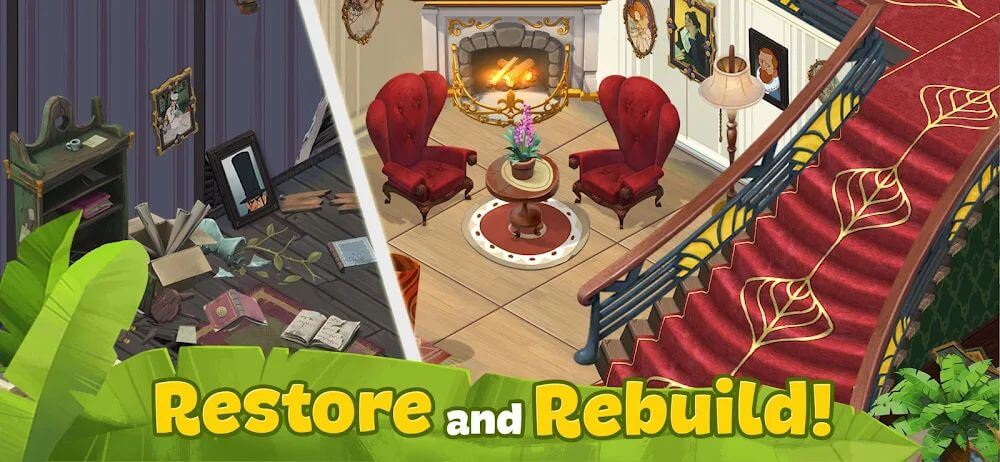 FEATURES
An expansive island filled with extraordinary factors for players to explore and unveil the hidden secrets deep within the island central.
Endless things to redecorate with new styles or themes through multiple choice options yet cost the required currency to proceed.
Friendly characters to interact with and reveal their backstories to have better understand the game and the overall story development.
Tremendous content like areas, mini-games, daily tasks, and more for players to indulge in infinite entertainment while developing the island.
Meet new friends filled with mysteries to expand the gameplay potentials and exciting elements to unlock fascinating content.
Lost Island: Blast Adventure v1.1.1011 MOD APK (Unlimited Lives) Download