Kongardion is the story of good and evil, the bravery of the Magic Association in the battles to regain the peace of Algim. This game will give you the most incredible RPG action adventure with many dangerous enemies and deadly traps. With realistic 3D graphics and unique gameplay, the game will provide you with many different emotions in each battle.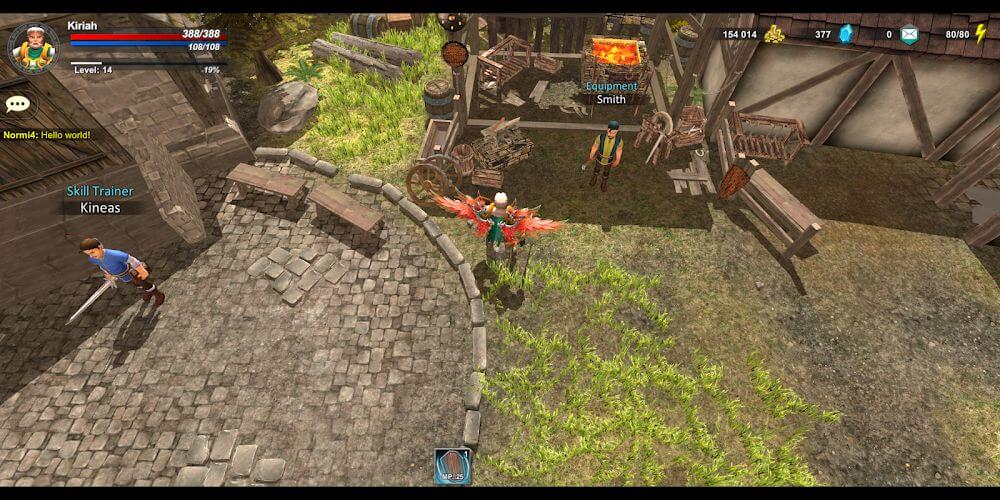 EXCITING ADVENTURE ROLE-PLAYING GAME
You can join races for other players to create to communicate or create relationships, defeat clan bosses to receive many bonuses and valuable items. Along the way, you will encounter dense forests, gloomy caves, abandoned dungeons, or maybe fields with dense snow.
At the end of each level will appear a special boss with unique game mechanics for you to discover. In addition, you will meet many different puzzles and dangerous enemies and complete the assigned tasks in the best way. If you are a craft lover and want to craft everything, then Kongardion offers you a solid advanced system so you can craft anything and upgrade your character to become stronger. You will use your knowledge or use a guided recipe to create special personal devices and materials.

MANY QUESTS AND BATTLE TYPES FOR YOU TO PARTICIPATE IN AND IMPROVE YOUR SKILLS
When you play the game, you will take on many of the most significant duties of your life, with over a thousand creatures' fates to bring you many great adventures. You can choose and participate in numerous achievements such as Favorite of the gods, Nimble warrior, Burrfoot, treasure hunter, Ethernian, Collector, and so on. Each achievement contains many mysteries that you must explore while fighting all foes and avoiding traps.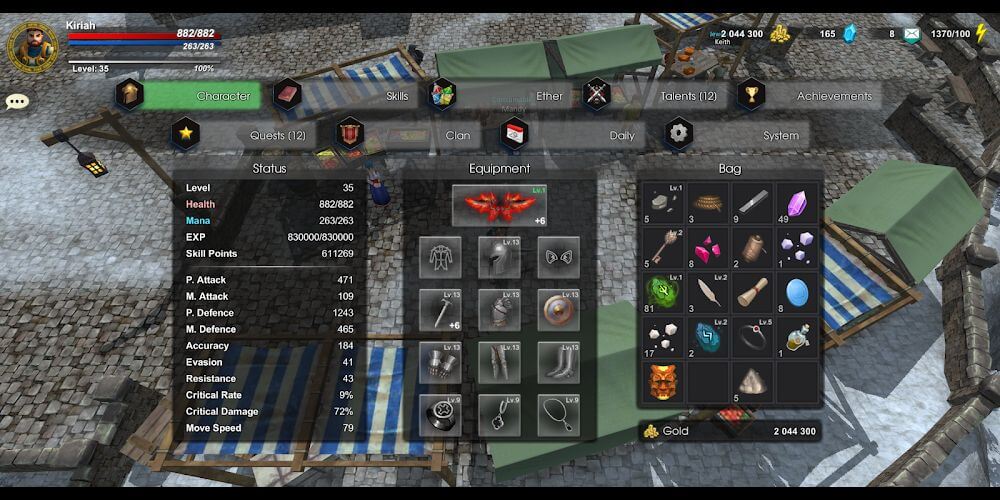 UPGRADE YOUR CHARACTER'S WEAPONS AND SKILLS
Initially, you will be given a personal weapon, which can be a sharp sword or a powerful bow for archers, or a machine gun for the character of the Mage. Each weapon has equal power, and you can use it to fight at any time. However, in terms of skills and character strengths, you need to take a while to recover after using, and you can switch to using other powers. There are different talents for your character, such as health, energy, physical attack, improved attack power, added threat, hit harder, increased damage level, castle defense aura, judgment, or other enduring powers. In addition, you can access secret skills to enhance your abilities and expertise, making it easy to defeat any enemy.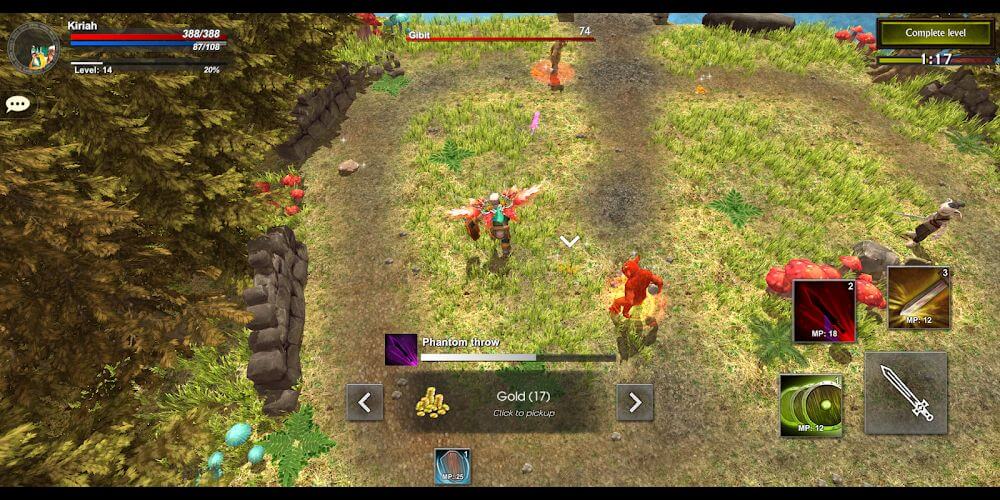 In addition to the above weapons, you can use shields to protect yourself from powerful enemy attacks. It would help if you equipped protective equipment such as armor, hat, pants, gloves, and boots to create a more robust and muscular character. At the same time, you can equip additional jewelry such as rings, earrings, and pendants for the character, or if you own these items but do not want to use them, you can sell these items in the market.
EXPLORE MANY DIFFERENT PLACES
The game will take you to many lands with different backgrounds and types of enemies. Furthermore, Teleport-Stone allows you to return to your selected transit point or current travel destination to join combat. After each battle, you will gain valuable experience for yourself and improve your character's skills.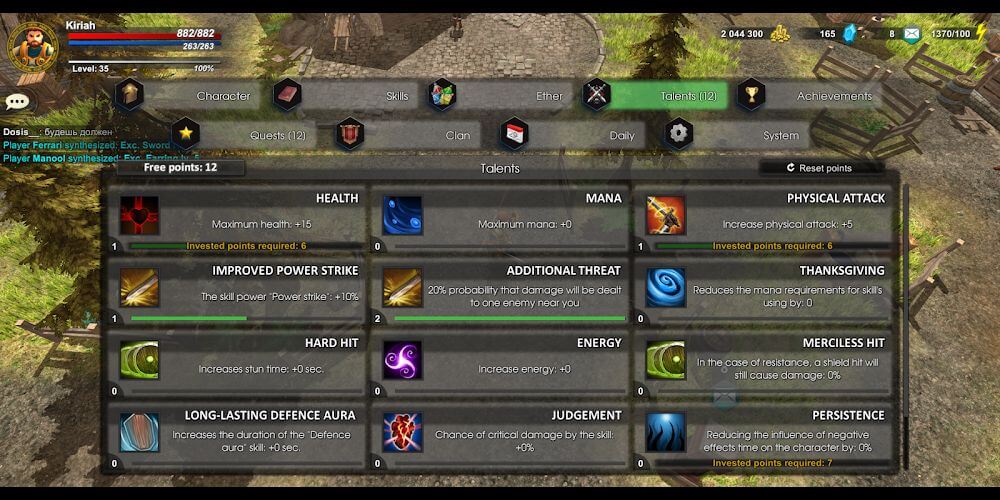 KEY FEATURES
Quality 3D graphics with sharp and detailed character creation, realistic and vivid combat scenes, attractive for players to have exciting experiences at all levels of play.
The musical accompaniment is an excellent factor in the game's success; the engaging killing sound and the dramatic soundtrack give players emotional battles.
There are various quests with a large number of monsters for you to challenge your abilities, access secret skills to enhance your expertise, and upgrade your character's abilities.
Provide a weapon of its own: be it a sword or a bow, or it can be a machine gun to destroy enemies, combined with other skills to increase damage to evil creatures.
You can craft equipment or personal materials using the recipes provided by the game and equip them for your character to help your warrior become stronger.
Kongardion v0.7.0.8b MOD APK (Mega Menu, Energy, Points) Download