If you are looking to have your own empire, especially a gold mining empire for yourself, then Idle Islands Empire is a really perfect choice. Are you tired of city-building games that are too bland and leisurely, you want to find something new and attractive? That's right, when coming to this game, and you will discover and enrich your village by managing and exploiting your own gold resources.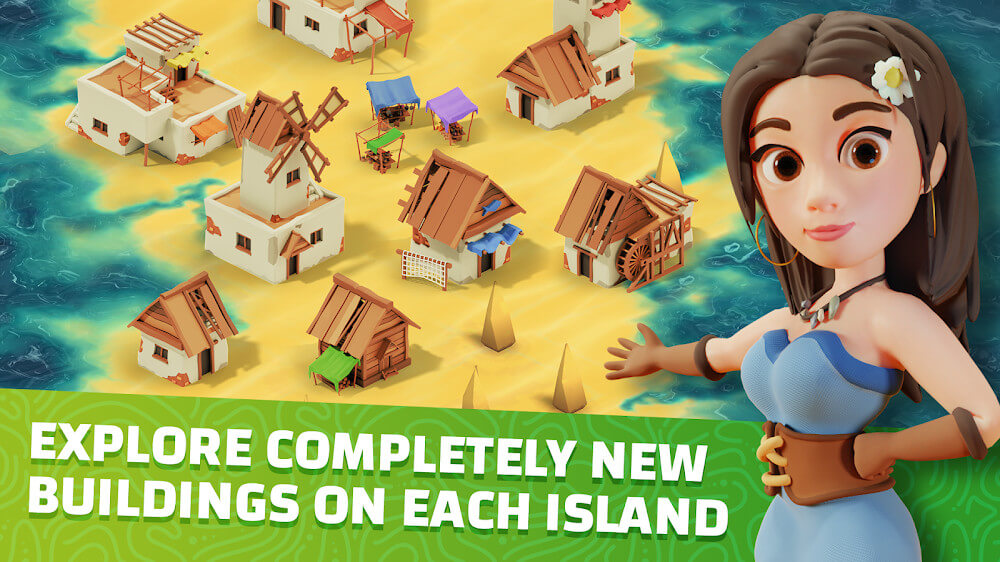 BUILDING THE VILLAGE, PROGRAMMING STRATEGIES FOR WEALTH
The first step if you want to have a massive property, players will have to build and develop their first village. Here, the player will start the tasks that the game offers to upgrade the village; of course, upgrading the village will help the mining and production work to take place faster and more smoothly later. By collecting certain items in the game, it will help players easily build their village.
The game is full of strategy, and players must have a reasonable strategy, generate coins from the houses built in the village. Also, they had to confront sea monsters to go further and expand the empire to new islands. Reasonable strategies will help players expand more resources, explore new lands. Collecting resources also helps players level up and receive rewards.
KINGDOM BUILDING, BUY-SELL, AND TRADING ONLY
Coming to Idle Islands Empire: Building Tycoon Gold Clicker, players will explore medieval islands. Here, players can easily manage and mine by hiring managers; in this way, players will improve mining productivity. The hired manager will have the task of collecting resources automatically, helping the player expand the empire but still have a steady source of gold without worrying.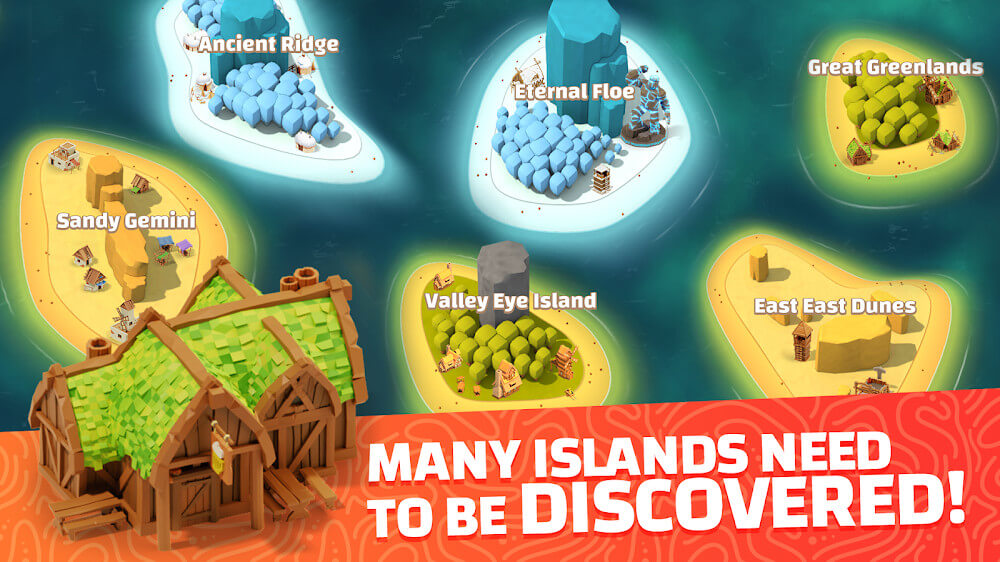 Use your flet to collect resources such as precious wood, coins, steel, or gems for research and building materials. Players can buy, sell and trade harvested materials or player-created products. Players will have to understand the importance of trading, making it easier to explore other lands and expand the empire.
FREEDOM MANAGEMENT OF THE ECONOMY ANYTIME, ANYWHERE
With just touching the screen, players can harvest resources. Idle Islands Empire: Building Tycoon Gold Clicker can still let you collect resources even when the player is offline or at work, even while studying, sleeping, or doing anything, still fully earn resources from the game. Players will still be rewarded with unique bonuses.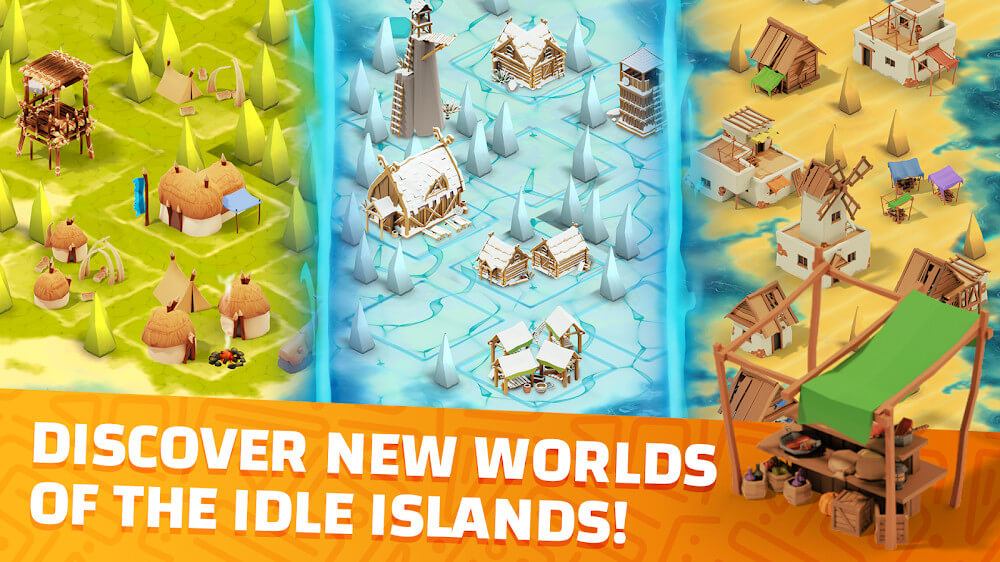 With simple gameplay and suitable for most ages, what are you waiting for without experiencing Idle Islands Empire. If you have a passion for building and exploring but are extremely idle and still receive. If you get very attractive rewards, then this is the game for you. The game can be played anywhere, anytime, without an internet connection. Completely free with fun and straightforward style. Relax every minute of every second right on your empire.
Idle Islands Empire v1.0.7 APK + MOD (Unlimited Materials/Diamonds) Download