Happy Pet Story is a city-building simulation game for lovable and friendly pets with activities familiar to humans. It personifies everything so that the environment and atmosphere around the player are always lively and bustling. Above all, it has more potential for people to build the most peaceful and serene life through its amazing gameplay and experiences.
EXPLORE A BEAUTIFUL TOWN AND FRIENDLY CITIZEN
When players come to Happy Pet Story, the first job is to explore to understand more about the daily life here. The cool thing about the town is that almost every shop is animal-driven, and they're all adorable with many familiar looks or species in the wild. Not only that, the town will always provide all the resources or amenities for players to start a new life.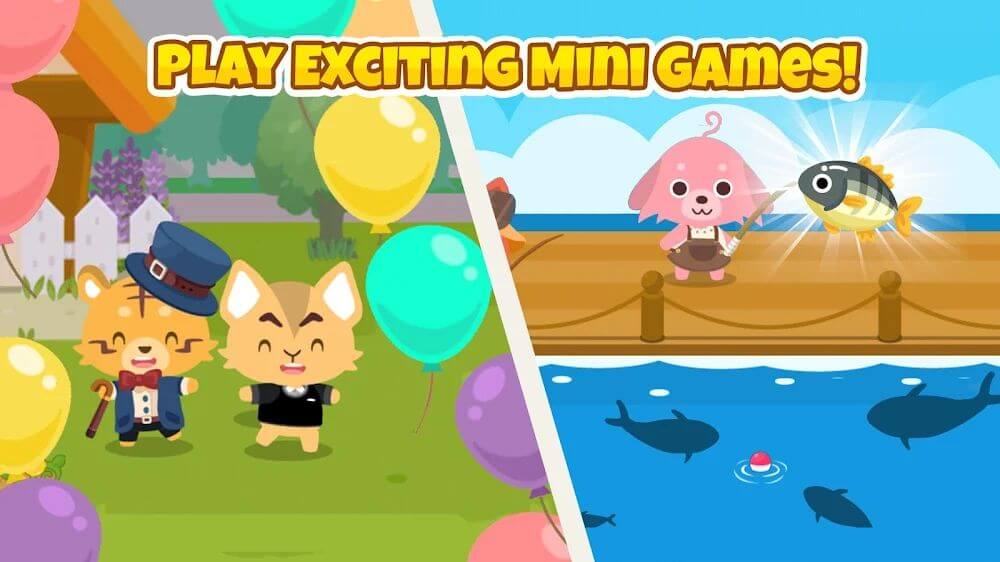 RAISE AN EXCLUSIVE PET WITH A MAGNIFICENT APPEARANCE
After completing the town tour, players can focus on petting in peaceful and relaxing gameplay. Before that, they need to shape the pet first, including the individual's favorite appearance, color, and breed. The process of raising pets is also full of entertainment as players will have the opportunity to amuse them through many unusual activities in the town.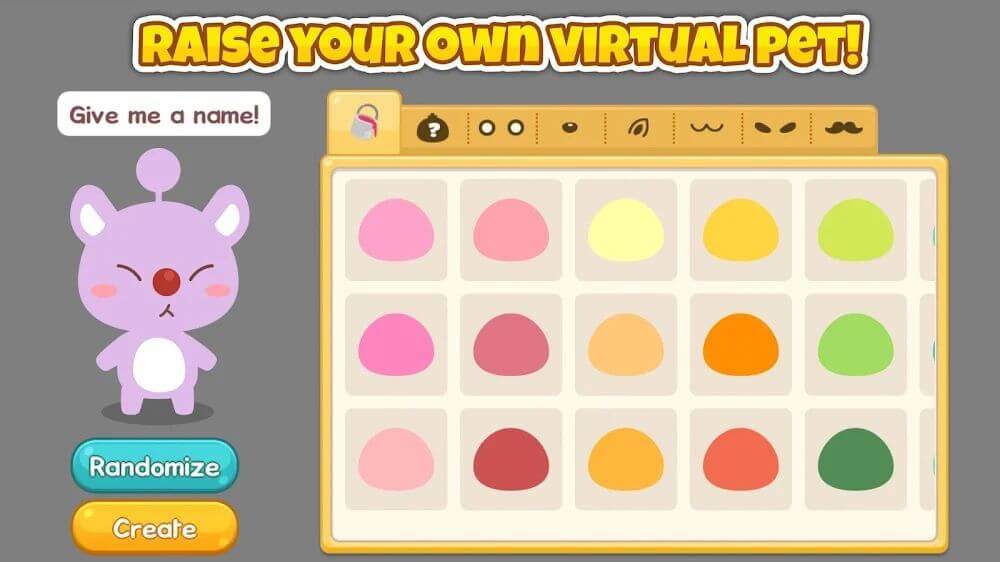 PLAY EXCITING MINI-GAMES WITH YOUR PETS
All pets have friendly dens even if created manually, so Happy Pet Story introduces more activities for people to strengthen the bond. The mini-games are creative and friendly, suitable for almost any animal for players to cooperate with the pet. The mini-games are happy and relaxing, allowing for generous rewards and increased affection for the pet.
DECORATE YOUR LOVELY HOME WITH EYE-CATCHING DETAILS
The player's life in the new town will be full of hardships and exciting new beginnings, including building a cozy home. Fortunately, the gameplay allows people to start building their first homes in their careers, including refurbishing or altering the exterior. Depending on people's preferences or imagination, they can freely design a house they feel most comfortable with.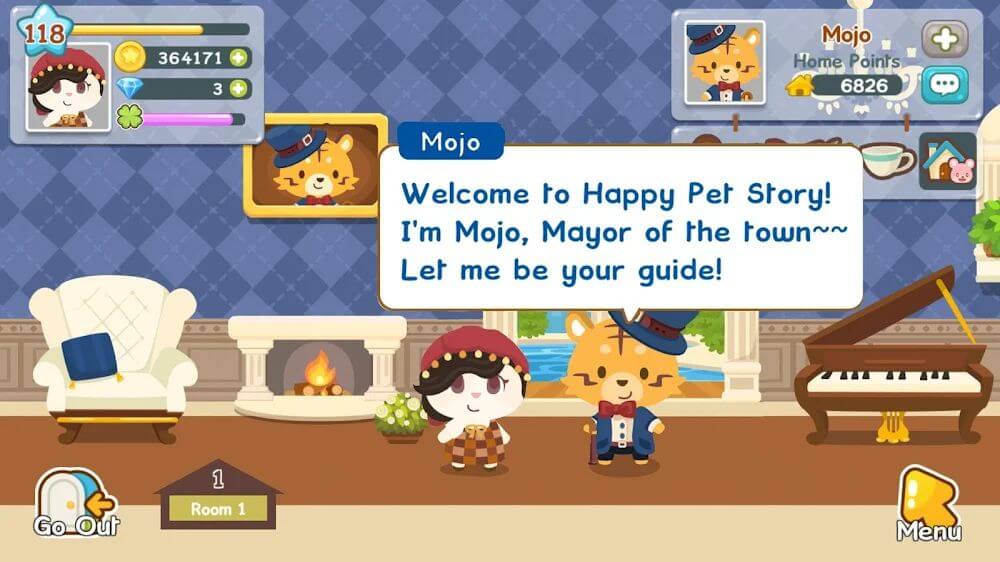 INTERACT WITH NEIGHBORS TO RAISE AFFINITIES
Neighbors will be the first friends in the player's journey with pets in Happy Pet Story. They possess many friendly personalities and many attractive activities for players to continuously interact with or receive great rewards. Once players have reached the necessary levels of friendliness towards each neighbor, they can begin to explore their houses and expand their relationship to the next level.
UPGRADE YOUR TOWN WITH NEW CONTENT
After spending a lot of time in the lovely town, the player can upgrade them to expand more new activities in the environment. It also helps stores add new values ​​or items for players to collect and decorate their favorite pets. People can also design and change the town's structure dramatically and create new atmospheres for it.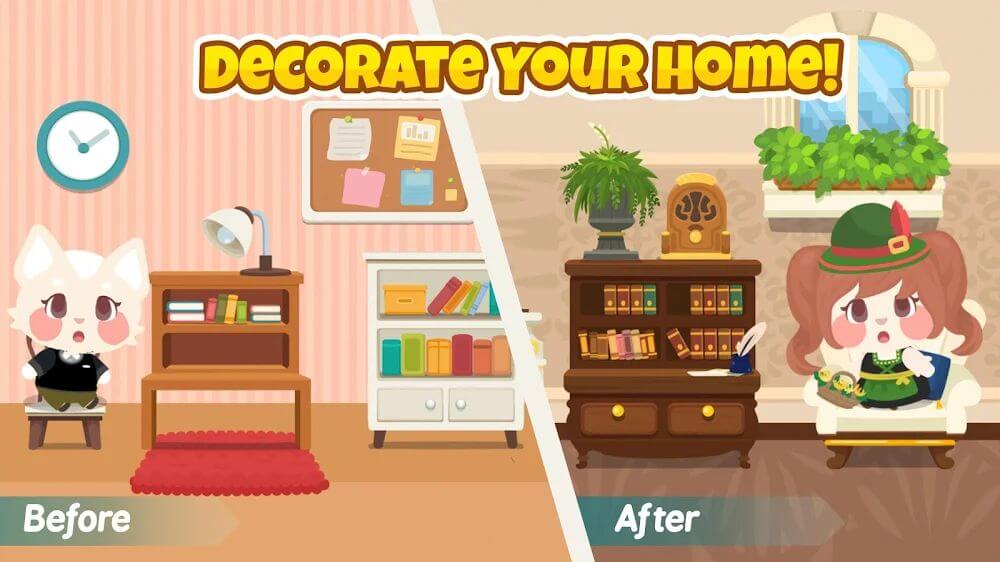 Happy Pet Story is a game full of entertainment and relaxation where players will have countless wonderful moments with their favorite pets. Moreover, the game has many impressive and unique expansions, promising to bring everyone the most amazing and refreshing experience.
A beautiful gameplay with creative elements for players has the best experiences and great times with their beautifully hand-crafted virtual pets.
An expansive world consists of towns, houses, and areas to hang around with pets while performing various activities or movements.
Innovative simulation gameplay where players can live happily with pets while expanding the towns with new content.
Redecorate a lovely home with adorable furniture and design to create a lively and bustling atmosphere for pets to live and grow up.
Make friends with neighbors and unlock new mini-games with them to increase the affinity or bond each other through various moments.
Happy Pet Story 2.2.3 MOD APK (Unlimited Money, Max Fever, Fast Harvest, Catalog) Download