Gunner Assault 2 is a shooting game where you will be the one to use artillery and shoot enemies that gradually appear. Their strength will increase over time; you are forced to use tactics and ask for good help. In addition, do not forget to prepare before participating in the match fully.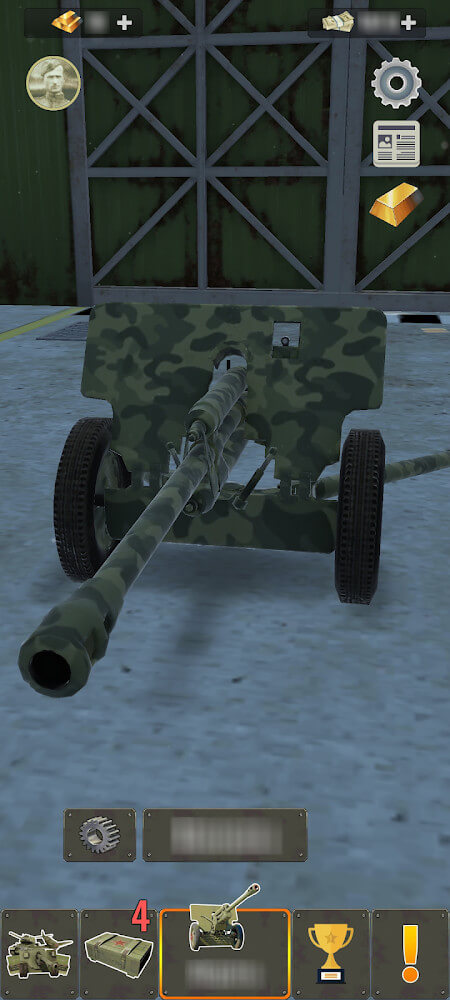 CONTROL ARTILLERY AND FEND OFF ENEMIES
The experience that players find in Gunner Assault 2 revolves around you controlling an artillery piece in a predetermined position and aiming at any position you want. At the same time, you are also completely equipped with different types of ammunition to use to be able to fight against many different powerful enemies. In particular, these enemies are legendary tanks, so you will use your skills to overcome these challenges.
When you control the artillery, you will not need to worry about controlling them to move because it will stay in place and focus on attacking the enemies. Also, when you activate aim mode, you will be able to find two circles, and you can rotate them. Each of these circles will assign an element related to your artillery. The circle on the left side will control the direction of rotation left or right; the remaining one will adjust the height of the gun when firing.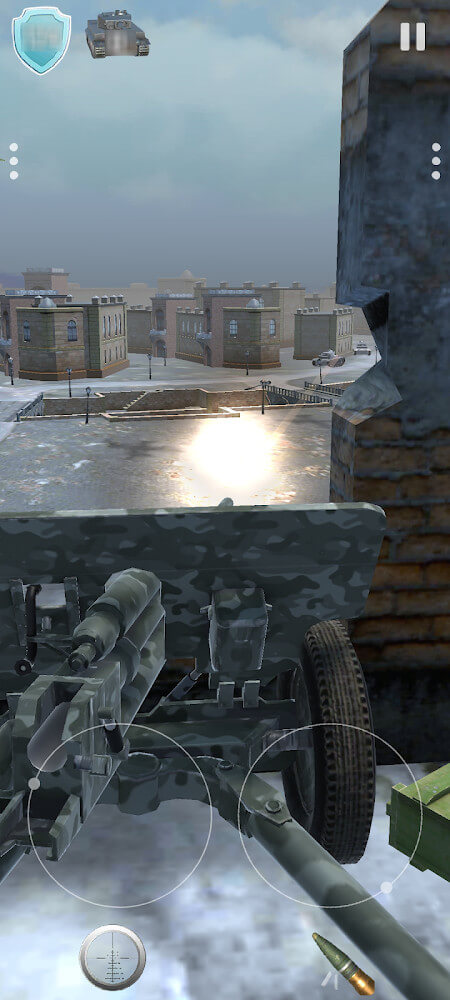 CONFRONT POWERFUL ENEMIES THAT GRADUALLY APPEAR
At the start of Gunner Assault 2, you will be taken to a workshop where you will be the one to decide on weapons, equipment, and tactics to complete the mission. Once equipped, you will start the battle, and you will choose two modes, endless battle and time battle, depending on your needs. Another interesting point is that you will not only play in a single environment, but you will also be able to choose from different environments to change the gameplay and face new challenges.
The environments in this game are entirely diverse as they can be forests, a snowy place that you will need to pay attention to, or even streets where the tanks will gradually reveal themselves. Depending on the time of the match, their speed will also vary as tanks will slow down in the early game. In addition, each of your shots will be able to deal a certain amount of damage to the enemy, and there will be a notification to let you know if they have been destroyed or not.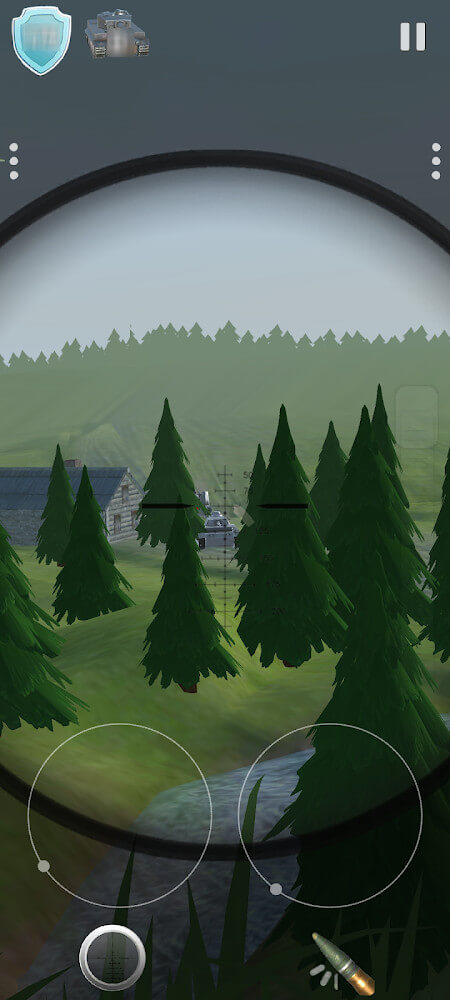 Another interesting point is the diverse choice of ammunition types that you will own. Specifically, there will be bullets with features such as armor penetration, mighty destruction, and many others. Therefore, they will be perfectly suitable to attack a specific object you are aiming for. It can also be seen as the key to helping you win the legendary tanks that will gradually appear. At the same time, don't forget to use your allies, planes, tanks, and more to support you in battle.
FULLY EQUIPPED BEFORE JOINING THE BATTLE
After each match of Gunner Assault 2, you will receive a certain amount of resources and consider buying new ones. You will buy new artillery or upgrade the one you are using to survive the level for longer. Also, you can buy a list of support weapons and call them anytime you need.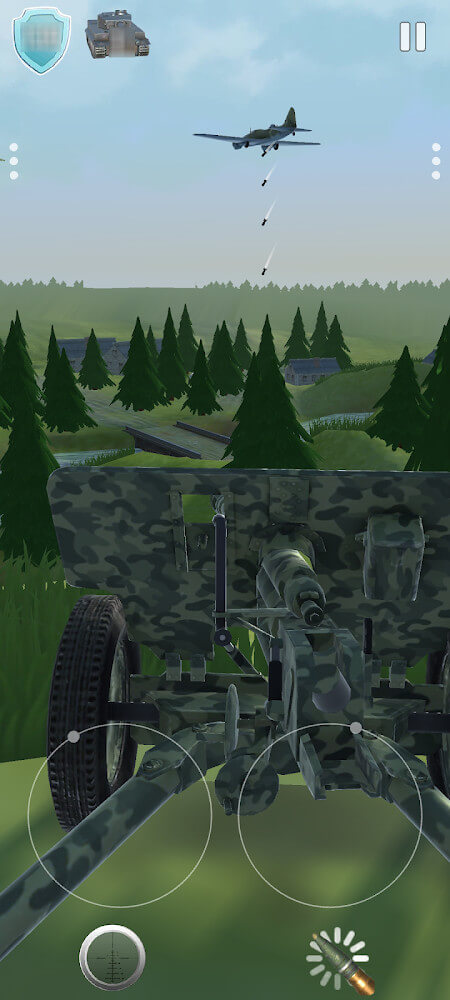 The experience of driving artillery and taking down enemies that appear ultimately captivates players because:
The number of environments you can experience is completely varied in terms of terrain and weather, and enemies will appear in different ways.
Modern and famous weapons in the war also appear before you, and you must defeat them with the ammunition you have.
Various types of bullets have different destructive powers and are suitable for particular enemy objects.
Vehicles and weapons of war will be summoned by you and assist you when you are struggling with difficult enemies.
The number of items you can buy is entirely diverse, from artillery to support vehicles so that you can diversify your tactics.
Gunner Assault 2 v2.1 (281) MOD APK (Free Purchase) Download