Garena Free Fire MAX is a shooting game where players will find unique environments and varied gameplay. They will experience a battle royale gameplay with fast completion rates and squad-based shooting levels. So you can choose the game mode that suits you and show off your shooting skills. Indeed this is a game that you will not ignore to have a great entertainment time.
TAKE PART IN TOTALLY IMPRESSIVE SHOOTING MATCHES
When you start Garena Free Fire MAX, players will be utterly impressed with what it brings. You will spend time exploring the mechanics of the game and the detail in the environment it gets. You can take advantage of any element inside the environment to hide and attack your enemies. At the same time, those who have never experienced a shooting game do not need to worry about the tutorial screen to grasp the mechanics of the game.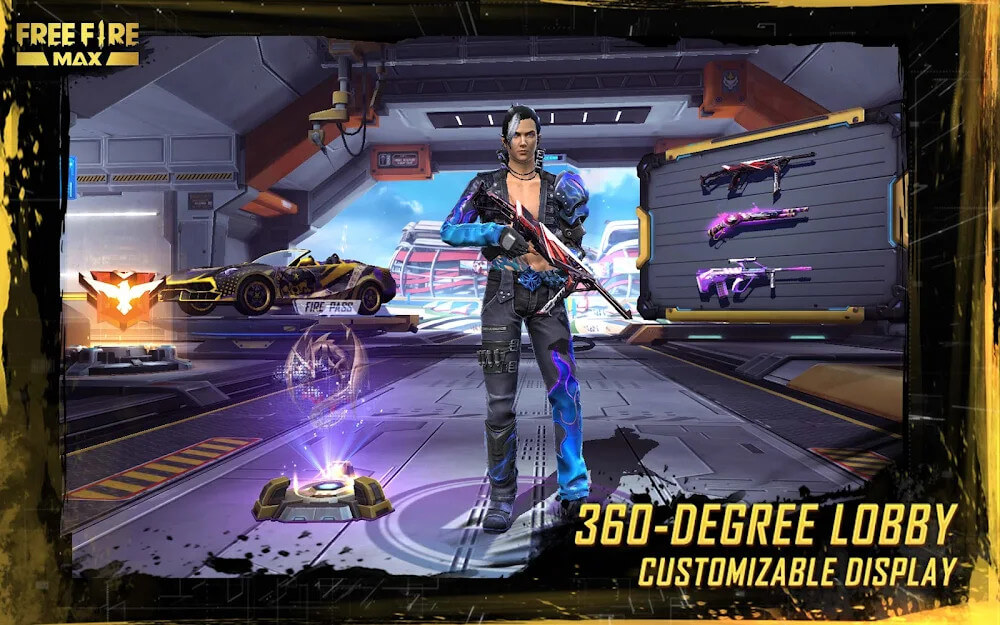 This tutorial will focus on battle royale gameplay, from jumping out of a plane to a landing. At the same time, you will also know what you need to do to equip the corresponding items and attack the opponent. These enemies are targets that you can easily take down, so you will try to improve your skills and master your control skills. So, after you have completed this level, you will choose the appropriate game mode.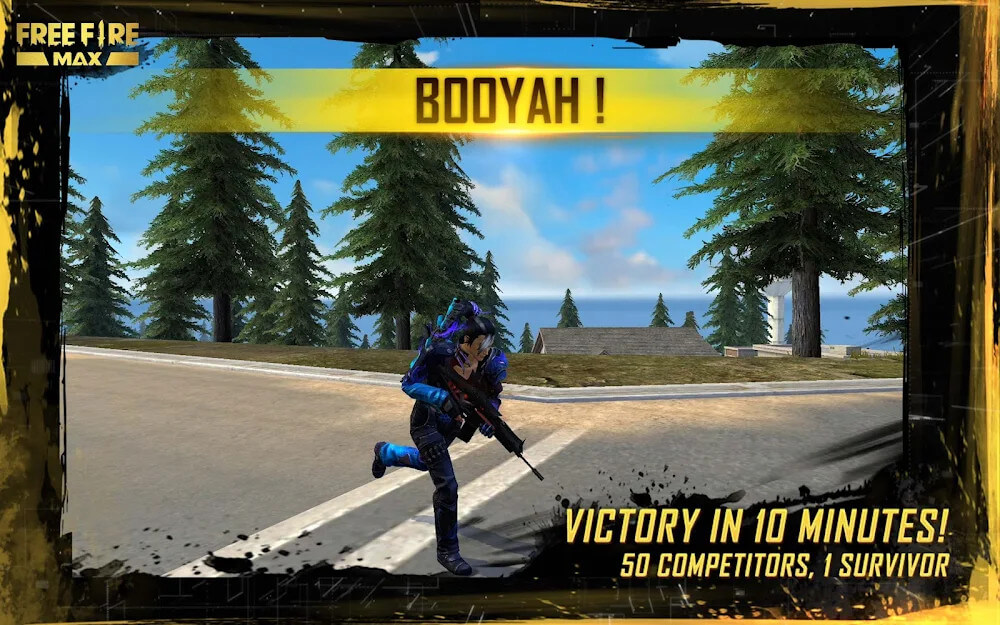 EXPERIENCE THE BATTLE ROYALE MODE WITH A SHORT DURATION
An interesting point when you experience Garena Free Fire MAX is completing this level has been shortened. In other words, you won't have to spend too much time going through a battle royale screen or spending time picking up items and getting knocked out unexpectedly. From there, you will be able to experience many levels with a maximum number of 50 characters. The game has always had a mechanism that ensures players can meet and fight against each other.
The safe zone element is still an indispensable element in the battle royale gameplay of this game. It will make the player always have to move to a designated area, and its scale is getting smaller and smaller. If you don't want to lose blood, then you have to be in the safe zone. Therefore, the scale for players to encounter enemies has been narrowed, and matches decided by skill will be played. Surely anyone wants to complete this game with the best results.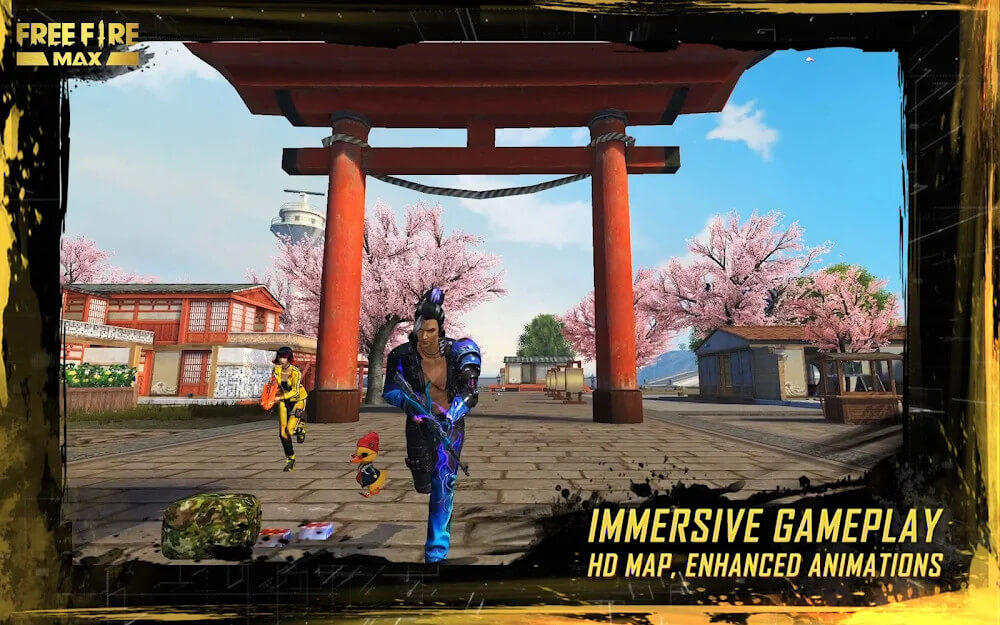 JOIN SHOOTING BATTLES WITH TEAMMATES
Besides the traditional battle royale mode, you can also find the clash squad mode of Garena Free Fire MAX. This mode is entirely understandable when the player will join other players to appear in a location and search for enemies to defeat it. You will not need to worry too much about the size of the map because it is now smaller than the battle royale mode. Therefore, meeting each other is a natural thing, and you will support your teammates to defeat all your enemies.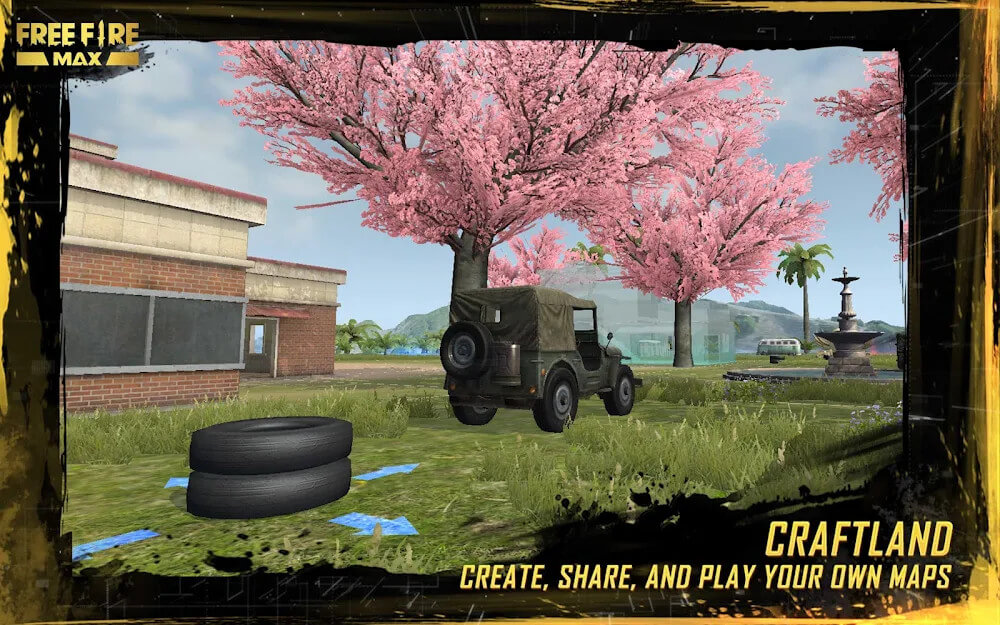 The interesting point is that you will not be equipped with weapons, but you will have a certain amount of money. You will see a list of equipment with a variety of useful weapons and items. So when you defeat the enemy, you will receive cash so that the next level can buy new things. At the same time, players also have the freedom to choose when they can find the gun that you often use. Indeed it is an opportunity for you to show off your skills.
Garena Free Fire MAX v2.93.1 MOD APK + OBB (Mega Menu) Download