Bermuda Adventures is a farming game where the player crashes in a flight and gets lost on a deserted island with many mysterious dangers. From there, they needed to build new civilizations, create suitable habitats, and gradually build the paradise they once wanted for an island. Above all, the game will have more attractive content for players to entertain while stimulating their adventure to the climax.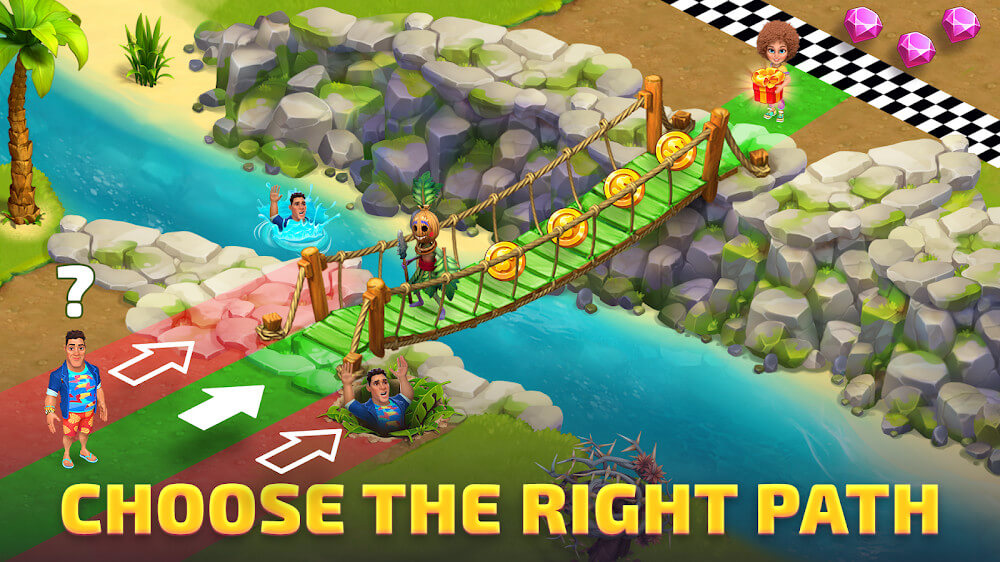 DEVELOP THE FIRST FARMING LANDS
The player's journey on the deserted island is now endless, so they need to start building the most important things to survive. Bermuda Adventures will introduce an in-depth farm building system, including farming, growing cattle, building facilities, and more. Each function has more options to enhance the player's experience, give them more to enjoy, or enhance the overall quality of life.
BUILD ESSENTIAL STRUCTURES
A small village will need important buildings to process resources gathered from the surrounding environment, thereby allowing the player to build the foundations for the village. The effect of each building is different, allowing them to interact with a certain area to start production. Meanwhile, they need to design a lively farm, build more high-class architecture, and start producing new things for the present life.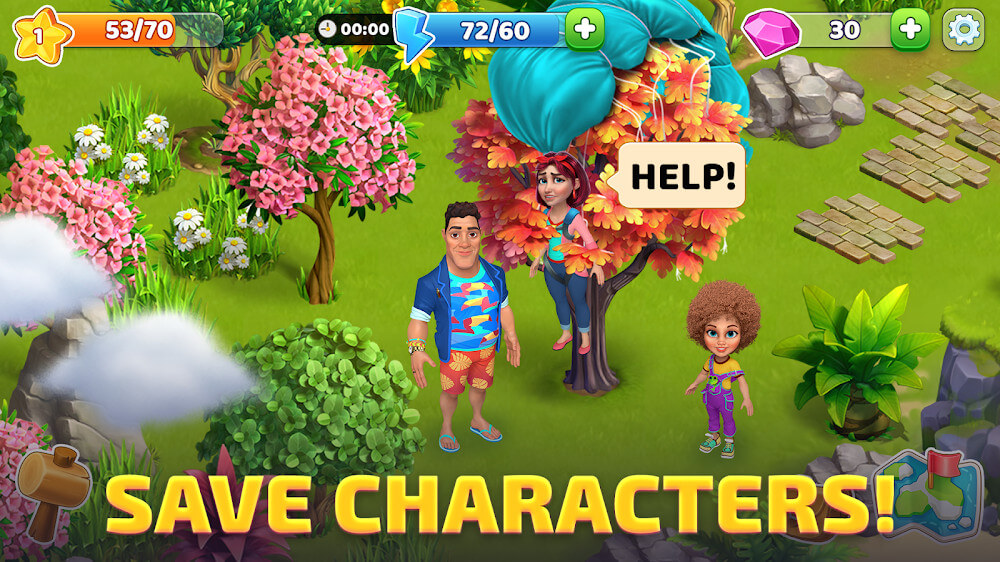 INNOVATIVE INTERACTIONS WITH FARMING
The farming mechanism in Bermuda Adventures has many significant improvements to make players more productive and agile than manually. In it, they can drag, drop, and pinch to access a variety of kits that make tending or harvesting the farm more convenient than ever. Of course, that also applies to many other farm units in the area, helping players quickly work and handle all resources actively.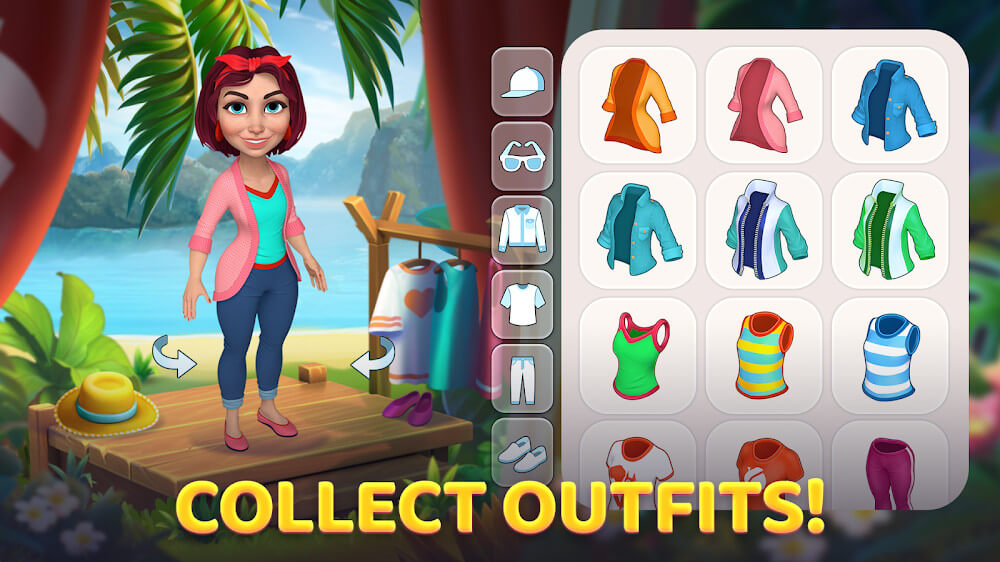 HARMONY GRAPHICS WITH FRIENDLY VISUALS
The visual quality in the game is friendly and lovely, presenting a vibrant atmosphere for players to create a memorable paradise. Every visual effect and interaction to every element in the environment will have many attractive displays to make everything come alive and vibrant. In addition, the design of the environment, characters, and overall farm will bring a new feeling about the deserted island with a busy and vibrant atmosphere.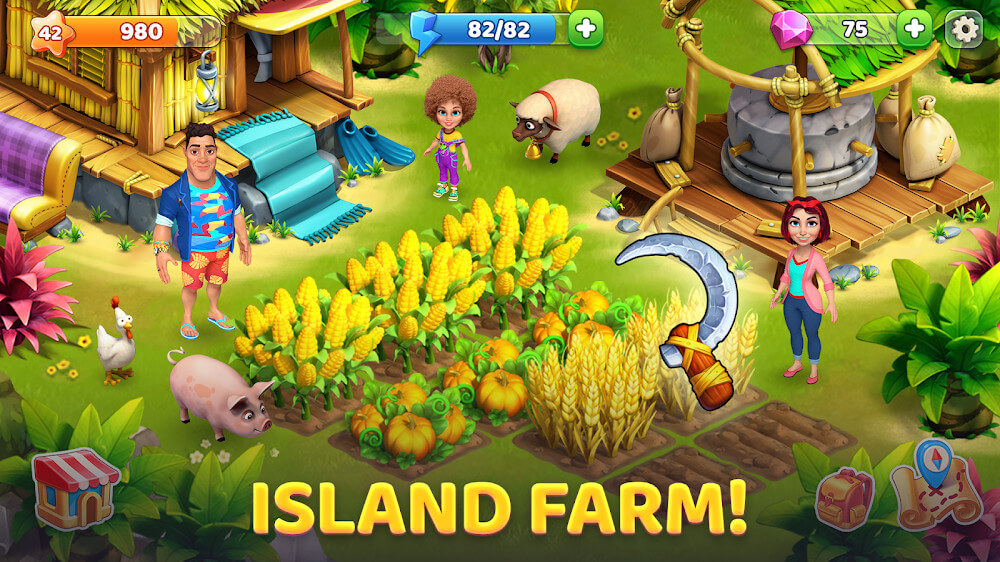 EXPLORE THE REST OF THE ISLAND
Bermuda Adventures will give players a lot of entertainment with its unique mini-games, as they possess primitive designs and represent a lost civilization here. Once the player is done with the farm work, they can explore the rest of the island. Meanwhile, they can expand their village and absorb new essences they collect from multiple locations.
GENEROUS AND COMPELLING DAILY QUESTS
Daily quest systems are seen as the main source of revenue for most players, as they are diverse and offer generous rewards for everything. Each type of reward has its value, helping the player develop a prosperous island and making every character so diverse. In addition, it has many rewards that accumulate and will unlock when the player reaches their achievements or minimum quota and receives things like new items, structures, and costumes.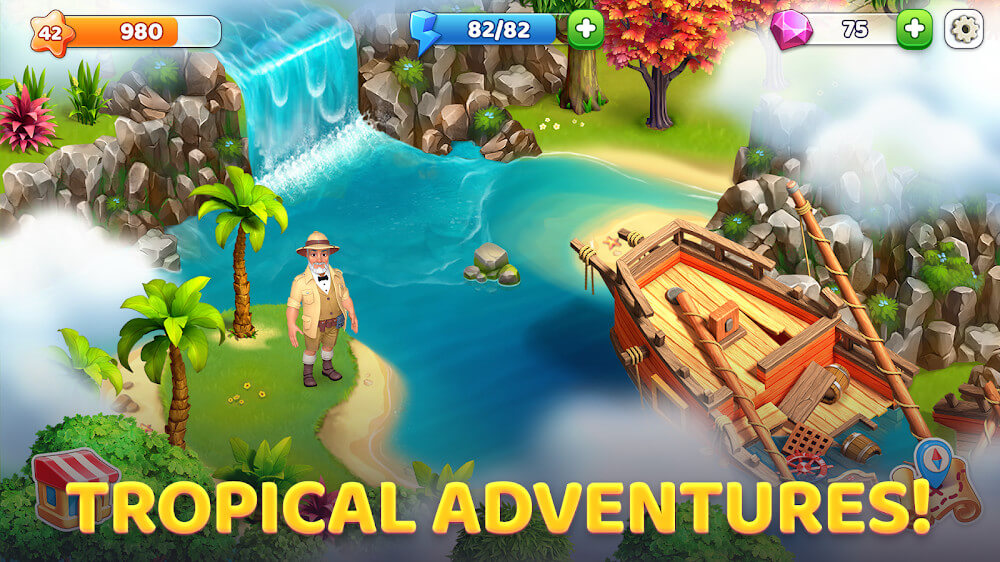 Bermuda Adventures will provide players with relaxing and peaceful content while developing a village on strange islands. They also have to create new civilizations or explore ancient ruins, improving people's quality of life and building a prosperous village.
KEY FEATURES
There are a number of characters, each with their own story and set of characteristics.
In the island game, there are travelers from the past as well as other fascinating neighbors.
The island farm has a large amount of land.
Food preparation, adventure, and trade are all included in free farm games.
Farm animals, plants, and structures that are one-of-a-kind
Hundreds of free agricultural games, many of which include trips to exotic islands full of adventure.
In entertaining family games, there are regular missions and one-of-a-kind events.
In the farm game, you may change the look of the characters.
There's also a lot of comedy and entertaining games!
Bermuda Adventures Island Farm v1.8.0 MOD APK (Free Purchase, SpeedUp) Download