Have you ever seen musical tunes with your eyes? If not, come to Audio Glow Music Visualizer right away, where you can enjoy the tunes with your eyes with colorful colors. Those vivid sound images will wake you up after a tiring day at work, giving you strength to continue your new journey. In addition, you can also adjust the color to suit your preferences and adjust the sound as you like. These will be great experiences to help you reduce fatigue in life.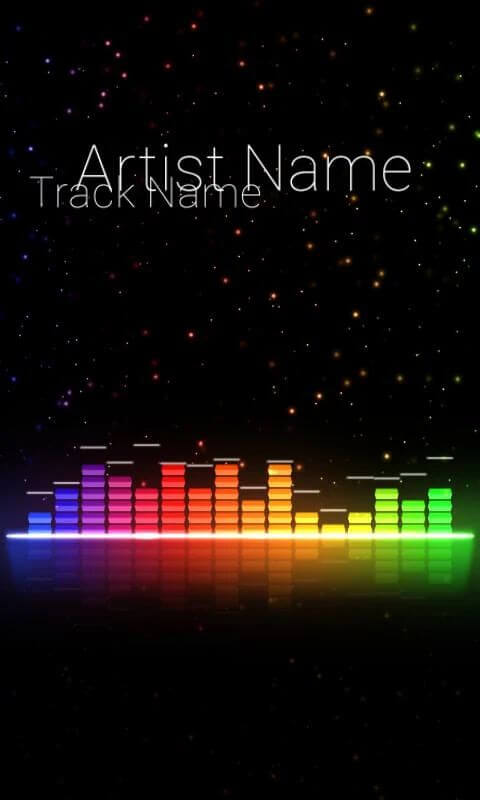 MUSIC VISIBLE TO THE EYE.
Right, not wrong! From now on, music is not only for listening, but music is now for seeing. You can see the tunes through the Audio Glow Music Visualizer, it brings beautiful images of the music, you will visualize things that you could never see with your eyes before. Install it now and let's discover the magic with this application.
Have you ever wondered what the visuals of the tunes would look like? Then this application will help you to be able to see the music. If you still think that music can only be heard with the ears, from now on, get used to feeling music with images that can also be seen by the eyes.
SMART MUSIC SEARCH APP
Audio Glow Music Visualizer allows users to search for their favorite songs and save it for listening. In addition, you can set up your playlist by theme, music classification. Rearranging your music in an orderly manner will make it easier to find. Enjoy this convenient experience because it's hard to find an app that's as easy to use as it is.
In addition to playing music with images, it also displays both the song name and the artist for the user to know. Artists will be very happy if you know them so this is what this app does right. You can also memorize the singer's name to search for other great songs by this singer.
CUSTOMIZE SOUNDS AND COLORS TO SUIT YOUR TASTE.
Audio Glow Music Visualizer will bring to your screen a bright colorful music party. The application not only has a boring color pattern, but instead there are many beautiful colors waiting for you to experience. You can choose your favorite color to show it on your music player. Besides the colors, the app also has Glistening particles that bring your screen to life, and it will always work even if your music player is stopped.
In addition to the color, you can also adjust the sound of the music, add your favorite music effects to make the song better, more in line with your preferences. Listening to a song of your liking will help you feel more refreshed and relieve stress.
CONTROL YOUR MUSIC DEVICE
This application allows users to control their music player. You can turn it on or off as you like, or switch tracks, and set up song playback. This can help you master your music, you can customize the songs you want to hear play in the correct sequence. This makes the user feel comfortable when using this application.
Audio Glow Music Visualizer is an application that gives music listeners a better music experience. Users can enjoy music with both ears and eyes, it will be a wonderful combination that users can never forget. With colorful images and your favorite music, it's a great combination.
FEATURES
The application will bring beautiful images of music, music is now visible to the eye.
You can enjoy the experience of seeing colorful images from your favorite music.
The application allows users to search for songs and display the name of the singer on your screen.
In addition, you can also divide the songs into different folders, convenient for your search.
You can choose from different colors depending on your preferences and customize the sound to suit you.
Audio Glow Music Visualizer v3.2.2 APK + MOD (Unlocked Presets, Premium) Download