Atlantis Odyssey is a game where players will have the opportunity to discover what is on a mysterious island where clues about Atlantis exist. You will accompany Nicole and Rober on this journey, and of course, players will be able to find a variety of objects that they can collect and create new ones. In addition, the number of quests for the development of the plot is entirely diverse.

SURVIVE THE ISLAND AND FIND THINGS ABOUT ATLANTIS
In Atlantis Odyssey, players will accompany Nicole, Robert, to survive in a strange place. Specifically, at the beginning of the game, you will see Nicole standing near the sea with an openable item crate. She begins her exploration to areas covered by clouds and meets Robert again. They continue their journey and meet other survivors until they have a fateful meeting with a mysterious girl.
Players' experience in this game is varied as they can spend their time searching and unlocking areas that they cannot see. Behind the white clouds, there are plants with different properties, and after Nicole opens her item crate, she can easily clear them so she can go to the following areas. In addition, this process will take a lot of time and challenge for players.

COMPLETE QUESTS AND GET ACCESS TO NEW EVENTS
If you come across something in your way in the Atlantis Odyssey, your job is simply to use your energy to destroy them. Depending on the properties of things, the amount of energy you have to use is different. Energy will have many ways to be refilled so, use it correctly, and especially, it should be used to complete the task. Each mission will direct you to much interesting information, especially the plot.
In some missions, players need to create elements from collecting the necessary items, and the tent they own is the place to craft these items. At the same time, a plot of land can be planted with crops that can be harvested and continue to collect their products.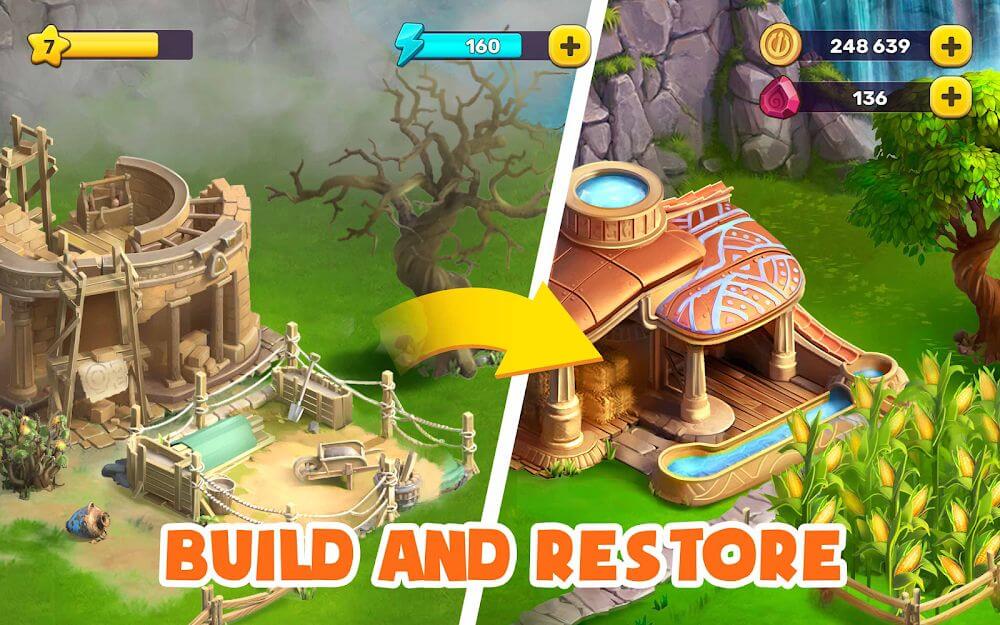 The journey to Atlantis is entirely challenging with many things that the player must solve:
Players will accompany Nicole and Robert on a journey to find clues about Atlantis on a mysterious island.
White clouds cover the island so it will take time for the player to go through many areas filled with trees.
You can use your energy to clean up what lies ahead, and there are many ways to restore your energy and keep using it.
In some cases, you also need to move to find the required items and bring them back to the tent to create quest items.
A diverse number of quests always appear before your eyes that you must complete to progress in the plot and meet the mysterious girl.
Atlantis Odyssey v1.50.1 APK (Latest) Download