Ailment was nominated for and won a number of prestigious prizes, and it was also named one of the best independent games of 2019 by Google Play. Are you looking for new 2D games that have a compelling and fascinating narrative? Or are you more interested in fast-paced, intense combat set in a pixelated dungeon environment? Or maybe you are looking for a game that combines elements of a roguelike with a narrative. If this is the case, Ailment is the ideal game for you to play.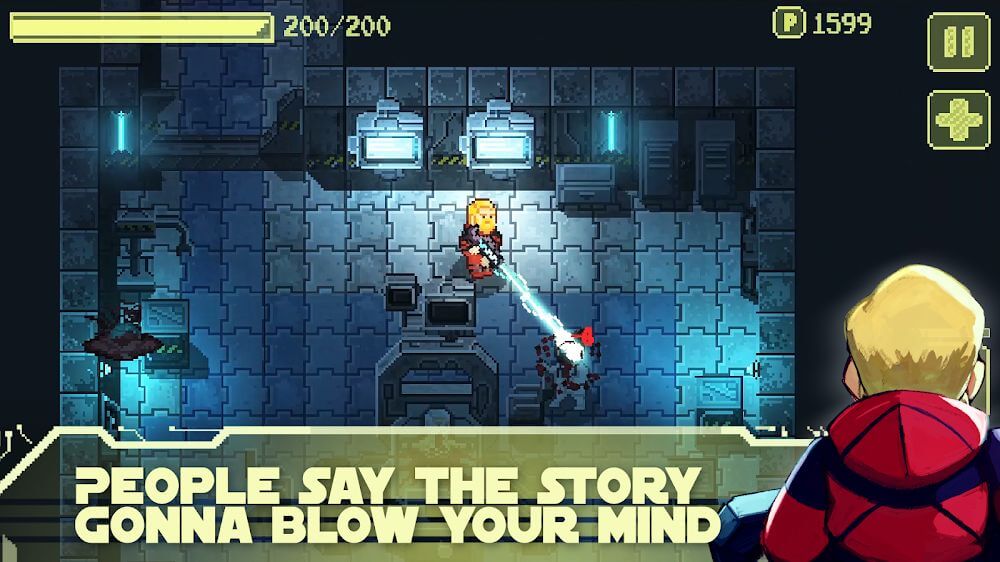 PLOT
The plot of this independent video game takes place in a distant galaxy aboard a starship. After being comatose for three days, the main character awakens in a medical facility, where he discovers that his whole crew has turned on him while he was out. His last recollection is of returning to the original spacecraft after completing a rescue operation aboard another vessel. However, when he arrived, everyone who was aboard that ship had already passed away… He has to recall what took place and figure out how he got into this predicament.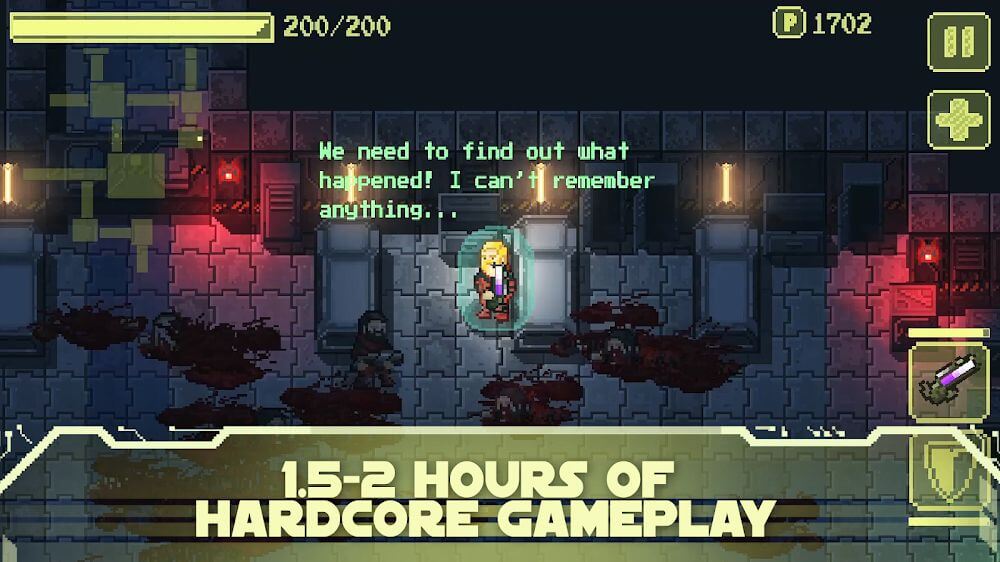 You will be battling with your old crew, coworkers, and friends since they want you dead now, you will be assisting your pals who are still sane and have not yet had the virus, and you will be attempting to escape this bullet hell nightmare using a ton of different firearms.
GAMEPLAY
Ailment offers an atmosphere reminiscent of science fiction, as well as the old school retro vibes of pixel art 2d games and independent video games. The fact that it also has survival horror themes and sometimes creepy atmosphere helps to make the narrative more interesting to the reader.
You are going to enjoy yourself tremendously as you go down this road of adventure. Even though you are on a spaceship, you still receive those challenging dungeon crawler features since the levels are created in a way similar to that of a dungeon. This first-person shooter adventure game is packed with allusions to several science fiction films as well.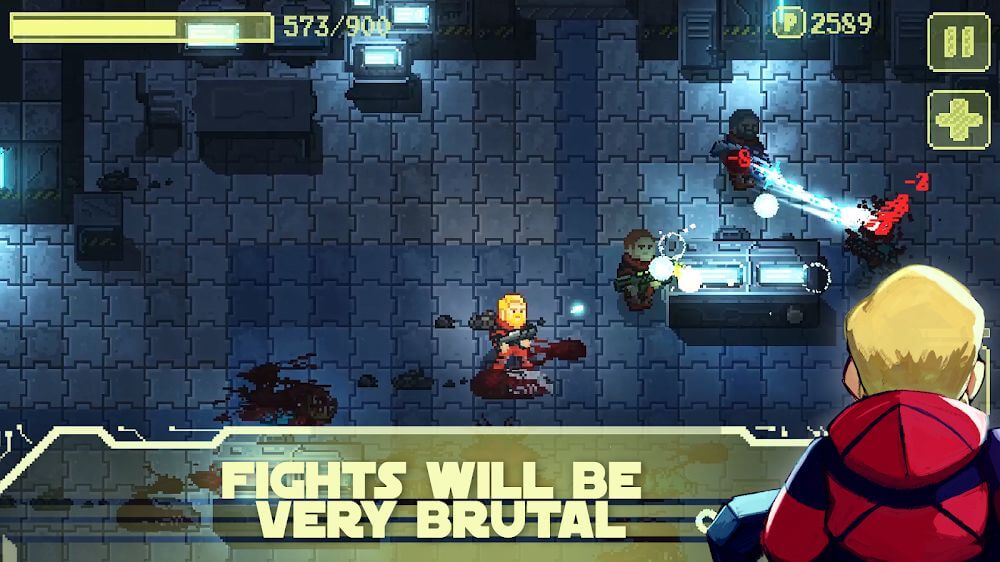 Characters
In this Ailment prequel, you are going to find yourself falling in love with the likable and talkative characters, their hilarious jokes, and their sense of humor, all of which help to break up the gloomy and scary atmosphere, allowing you to loosen up and get ready for the next round of intense combat against infected foes.
Weapon
You have access to a vast array of weapons, which you may use to decimate the whole army of infected foes that resemble zombies, allowing you to live long enough to learn the full history of the sickness and how it first manifested itself on this starship.
Levels
This independent adventure game features a decent range of levels with fascinating elements such as tower defense style, runner style, action shooting style, and quest style, all of which are designed to keep you involved right up to the very end.
Player against player online multiplayer
To prove your value in the PVP Multiplayer mode, acquire weapons, customize your characters' appearances, and compete against your friends or other players from across the globe.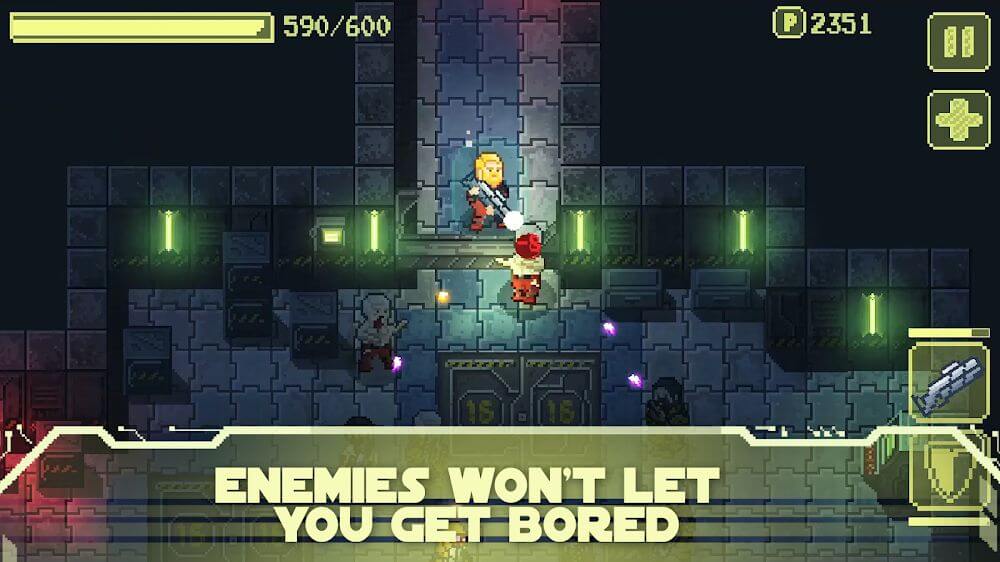 KEY FEATURES
A huge variety of types of weapon
Mechanisms of game play that may be varied.
Brutal animations
Music and sound effects with an ethereal atmosphere
The ability to bring along non-playable characters.
Characters who are likable and engaging in conversation
a sense of humor
Gameplay that is intense
Quite an intriguing account
Super simple controls
Tough battles against the bosses
Adventure like storyline
Ailment does not need an internet connection to play (it is completely offline), so you may play it anywhere: in your bed, at home, on a plane, in a bus, in the metro, or on any other mode of transportation!
Ailment v4.0.6 MOD APK (Unlimited Money, Mega Menu) Download